This is Melina Manta
Fashionista by day, cheerleader by night. Melina Manta roams the Saint Joseph hallways as another ordinary high-school student but in reality, is everything but that.
As the youngest of four children to Mario and Kim, it can be easy to see why she is the way she is today. The qualities such as determination, organization, and creativity can be attributed to the supportive and loving family she has. Melina, sometimes referred to as "Mel" or "Smelly," also has two awesome and crazy dogs named Brutus and Phoebe. Spending time with her family is something that Melina holds value in and she believes that being a daughter and sister of her family is something of which makes her most proud.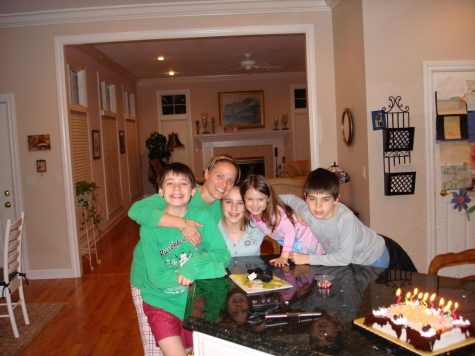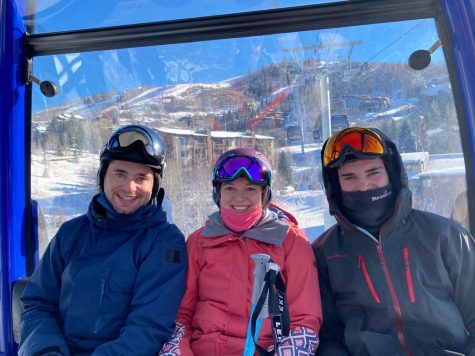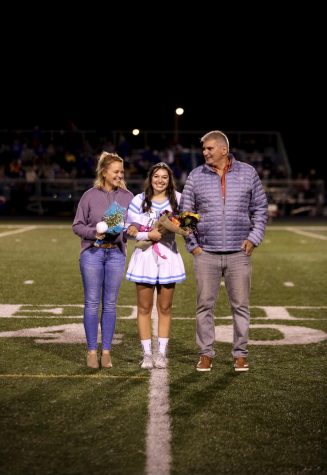 You will often see Melina dressed up for her sport: cheerleading. Melina takes pride in being a cheerleader for the Indians and will truly miss it, sharing, "My love for cheerleading can go way back to when I competed in competitive cheer and gymnastics. I have always had a passion for tumbling and being positive in my craft. Being a cheerleader here at Saint Joe was the best choice I could have made when coming here".
Guarantee you will never see Melina with a frown on her face or a negative attitude which could explain why she was voted as captain for both cheerleading and tennis. Melina's peers respect and value her endlessly and is an overall joy to be around, someone of whose presence will be missed once she graduates.
In her free time, she loves to solve extremely hard and challenging puzzles by herself or with her family and can sometimes be caught binge-watching shows like Grey's Anatomy and Vampire Diaries with her mother. She loves the characters and plot that these shows have to offer sharing,"Watching these shows is a stress reliever for me. After a long day of school and extracurriculars, being with my dogs and watching Grey's is my definition of an ideal night," said Melina.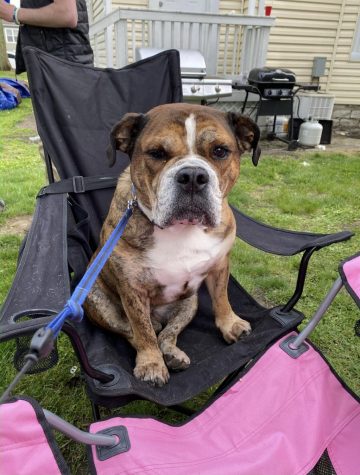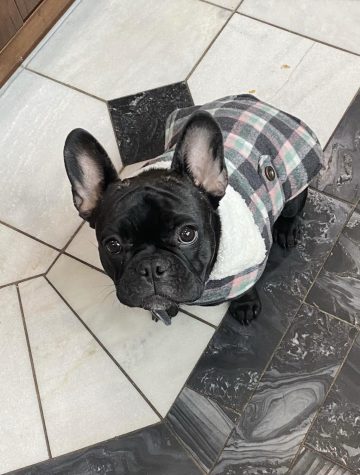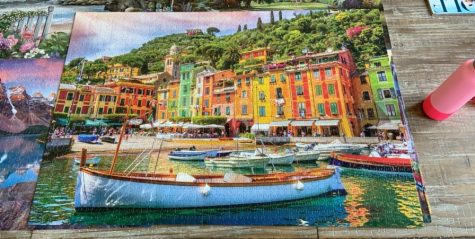 When asked about how much she has changed from freshman year to senior year, the first thing that came to her mind was that she has opened up more in both class and with her friends. Like most freshmen, she was awfully shy but after her first year year, she has found her place in the school and is more confident in herself than ever before.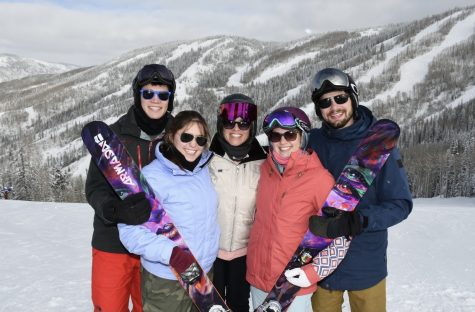 Many don't know this about her but Melina is an avid skier. During every holiday break you can find her in  Steamboat Springs with her family. It is safe to say that she is a boss on the football sidelines and on the slopes. Melina jokingly shared, "I can't say I am the best skier in the family- that title should go to Max or Mario- but I can safely say I am the best dressed."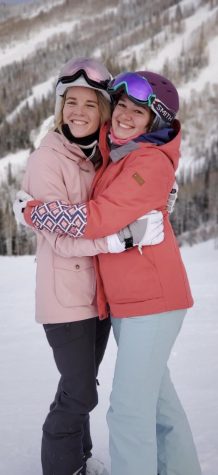 It is no joke to say that she is a good dresser as many people have said that she has the best style in the school. A good friend Molly Credi shared, "Mel hands down has the best sense of style. The vibrant and bold colors such as purple and pink she displays daily is one thing I truly love about her because it always balances her energy." The style that "Mel" showcases can be thanks to her soon-to-be sister-in-law Megan Coleman considering her "my best friend as she has been a huge influence on my style and my life" Melina acclaimed.
What's in store for the future of Melina Manta once she leaves these doors?
She plans on attending either Miami of Ohio or Dayton next fall. Through the help of the PLTW Bio-Med, she has potentially found a career in the medical field but is also considering something in the realm of business because of the flexibility offered, so she can spend as much time with her dogs when she's not at work. Wherever she goes or whatever she does, she believes she will thrive thanks to the great education and skills she received during her time at Saint Joseph High school.