Cole Hatkevich Senior Spotlight
Everyone wants to make sure they made the most out of the 4 years of high school. Senior Cole Hatkevich, a three-year member of the Boys Varsity basketball team understands this better than many – due to his experiences both on and off the court.
Hatkevich is the son of Keith and Shelly Hatkevich, and the brother to Mariah, Macy, and Maddy. Hatkevich started playing basketball at the age of five. His love for basketball started when he and his dad would play together every Sunday after attending church services. When he would attend basketball games with his dad he remembers telling his dad he wanted to be just like the guys on the court. Because of this, he started training at a very young age so that when he got to high school, he could earn his spot on the team, and be just like the players he remembered seeing as a small child. Hatkevich went to Penn but transferred his freshman year in December, so he was unable to play a freshman season. He felt that Penn was not the right fit for him because of the size, and felt Saint Joe was a better option. Hatkevich was a bit shy at first, meeting new people is hard for anyone, but once he started to meet guys on the basketball team, he knew that the transfer was the right decision. Even though Hatkevich was unable to play basketball his freshman year, he was still happy to be at Saint Joe and was excited for the challenging learning environment Saint Joe offers.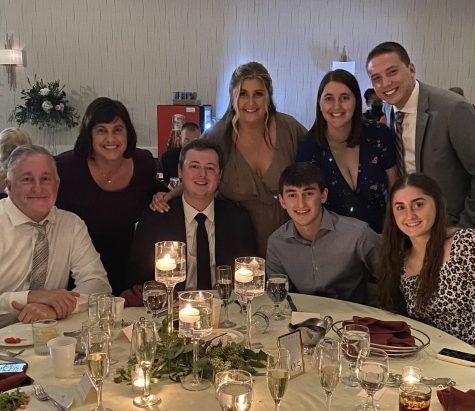 Hatkevich describes himself as nice, hardworking, and fun. Many of his classmates also shared similar views. Kyle Fernandez says Hatkevich is "Cole and I are very alike when it comes to being passionate about our sport, on and off the court." Jack Quinn, a teammate, and classmate of Hatkevich also say that "Cole is a great teammate, fair to everyone and always holds others accountable and pushes them to work their hardest. He says he has never met a harder worker than Cole."
This year Hatkevich decided to apply for the startup Moxie program offered to juniors and seniors in Saint Joseph County. Startup Moxie is a business class that works to teach high schoolers all of the inner workings of the business world and different entrepreneurship skills. Hatkevich says, "It has been a great experience so far and I have already learned so much about the business world." He is not sure if he will study business next year in College, but he knows this class has definitely piqued interest, and he definitely will be taking business courses next year.
Hatevich plans to attend college in the fall of 2022, and his top schools are currently Butler University, Valparaiso University, Purdue University, Dayton University, and he is looking to study engineering or architecture, but also has an interest in business courses. Although he has not yet decided where he wants to attend, Hatkevich says he is "very excited about all of his options, and sees himself being happy wherever he attends."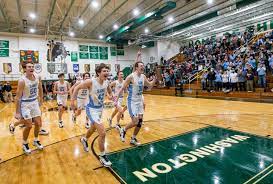 High school is a time to discover yourself and who you want to be as you end one chapter and start a new one heading to college. Hatkevich says his biggest takeaways in High school throughout the last four years have been learning how to get out of his shell and connect and build relationships with all types of people. He mentions how this has helped him meet friends he would have never thought and he has made some of his best friends just by getting out of his comfort zone. Although it can be difficult, says Hatkevich, it is worth it in the end and helps you grow to be a more independent person.
Hatkevich's advice to underclassmen is," build relationships with your teachers because it makes it more fun, and it keeps you more engaged in the classroom," He also mentions how high school is all about pushing your limits and advocating for yourself and he thanks Saint Joe for teaching him how to do this because he has already seen the numerous benefits it has offered him. Hatkevich is so happy he transferred here his freshman year, and could not have asked for a better four years.