Homecoming Traditions and Activities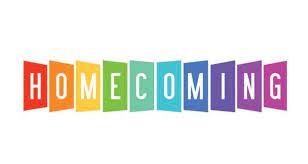 As we all know, winter is a season with somewhat restrained entertainment and excitement…however homecoming week is fast approaching!
Homecoming week has been a serious tradition at Saint Joe for many, many years, and continues to this day with similar activities and events. Prior to homecoming, the Saint Joe students and student body give input for a theme of each day of homecoming week. Themes from the past include western, decades, pajamas, and holidays, allowing students to dress up in whatever costumes and clothing they desire, to celebrate this special week. In addition to celebrating through dressing up, music is played in between each period to create a fun and exciting environment for the students.
This year's themes will be Senior Citizen Day on Monday; Dress like a Teacher on Tuesday; Pink on Wednesday (Mean Girls shoutout); Salad Dressing Day on Thursday (Caesar/Italian – Seniors, Ranch/Country – Juniors, Balsamic/Preppy – Sophomores, Thousand Island/Tropical – Freshmen); Spirit wear on Friday.
The second important tradition involves the homecoming court. The homecoming court is assembled using votes from senior students, determining which peers they would like to see on the court. Once each member of the court is assigned their partner, they make funny promotional videos which are aired throughout the week on the Morning show. At the very end of homecoming week, Saint Joe hosts a pep rally ended in a game of volleyball between the homecoming court and the teachers. With a performance by the high school band and cheerleading time, this day is especially enjoyable for the students and helps to end the week on a very positive note. Overall this Saint Joe tradition is one that runs extremely deep and will continue to bring joy to students for years to come.