Marvel Mania: 2022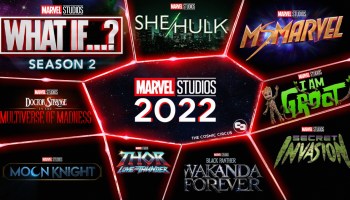 Within recent years, superhero movies have dominated the box office, with four of the top ten highest-grossing movies being produced by Marvel. Marvel Studios in particular have been extremely successful as they continue to develop and expand their cinematic universe. Marvel had plans to release many movies throughout 2019 and 2020, but due to the pandemic, most of these projects were pushed back, and are now starting to release on top of the previously scheduled projects. So after a brief Marvel drought, fans are now getting more superhero content than ever before, with nine Marvel projects being released last year alone. Marvel is now getting ready for another lucrative year, so here's what you can expect to see in 2022.
Marvel plans to release three movies and six Disney plus series this year. Fans just got their first taste of the show Moon Knight, set to release March 30, in a trailer starring Oscar Isaac as the mentally unstable anti-hero. Sneak previews have also been released for the series She Hulk and Ms. Marvel.
Other upcoming series include What if…? season two, Secret Invasion,, and The Guardians of The Galaxy Holiday Special, which is a direct riff off of the infamous 1978 Star Wars Holiday Special. Fans can expect to see several of their favorite heroes like Black Panther and Scarlet Witch return for sequels in Black Panther: Wakanda Forever, and the highly anticipated Doctor Strange in the Multiverse of Madness. Chris Hemsorth will also reprise his role as Thor in his fourth solo movie: Thor: Love and Thunder, directed by Taikia Waititi.
All this promised content has fans very excited for this upcoming year of Marvel Mania.