Six Reads to Curl up with in 2022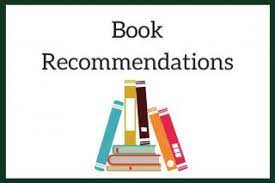 Let's be honest: when was the last time you read a book? No, not the philosophical novel you were assigned to read in English class. If you've been struggling to find a good book to read or merely need to find something for your next book report, look no further! Here is a short list of books that I recommend reading in the new year!
Throne of Glass by Sarah J Maas is a high fantasy series that follows the story of the skilled assassin, Celaena Sardothien. For the last year, Celaena has spent her life in captivity in the salt mines of Endovier. Soon, she strikes a deal with the Captain of Ardalan's royal guard for her freedom. In order to gain it, she must take the place of Ardalan's prince in a series of games that quickly turn deadly.
The Cruel Prince by Holly Black is perfect for someone who wants to read a short yet exhilarating fantasy novel. Set just outside modern day Maine, Jude Duarte is taken to the fantasy world of Elfhame as a young girl. Despite growing up in the High Courts of Elfhame, Jude struggles to win the respect of her family and peers. In order to gain respect and a place at court, Jude is convinced she has to become "better" than those living in Elfhame. But will her ambition cost her more than she intended, or will she get exactly what she wants?
Where the Crawdad's Sing by Delia Owens follows two timelines between the years of 1952 to 1969. The first follows Kya, a young girl who has to navigate life after her family abandons her on an isolated marsh in North Carolina. The second, follows a murder case that takes place nearly a decade after Kya's story begins. If you like historical fiction, or themes of love and betrayal, this book is definitely for you.
The Outsiders by S.E. Hinton, unlike so many books considered classic that can be difficult to undersnatnd, is a classic that is easy to read and easy to love. "Greasers' ' and "Socs" have always rivaled each other in Tulsa, Oklahoma. Ponyboy Curtis is no exception to the "Socs" harassment and relentless bullying. When Ponyboy and his friend Johnny run into trouble one night, they never thought it would forever change their lives and their friendship.
Colleen Hoovers It Ends with Us is a good contemporary novel for someone who wants to read about self growth and how we are similar to those around us. Lily Bloom is fresh out of college and ready to start her post-college life. After falling for a handsome doctor, Lily sees no flaw in her new relationship. It isn't until people from her past resurface that Lily realizes her relationship is far from what she thought it would be.
Finally, The Seven Husbands of Evelyn Hugo by Taylor Jenkins Reid is a story told in two separate timelines. The first, follows the early life of actress Evelyn Hugo and her claim to fame in Classical Hollywood. The second follows her in her old age when she asks journalist Monique Grant to write her life's story and publish it after her death. Besides the different types of love displayed in the book, the author focuses on themes such as different types of discrimination and the dark side of stardom.