The Nature of Growth – The Nature of Witches Book Review
A review of the novel The Nature of Witches by Rachel Griffin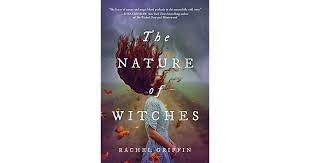 The Nature of Witches by Rachel Griffin is a Young Adult novel that focuses on learning to love yourself even through the circumstances that life has given you. The novel follows a teen protagonist, Clara, as she follows a journey of hatred towards her Everwitch abilities, with that hatred eventually turning to acceptance, then to love.
Each witch is strongest in their own season – with Summer, Autumn, Winter and Spring witches. Sure, their abilities may be kind of cliché (such as Springs having the best ability to control rain and flowers, and Winters being the only ones to really be able to control snow), but the idea of them thriving in their season is beautiful.
Clara is a rare Everwitch born only once a generation, a witch who can make use of all the seasons using Spring magic in the Spring, and so on. Never having an offseason, Clara is needed to help stabilize the turmoil in the Earth's environment allowing the author to touch on topics such as  climate change and global warming.
Clara doesn't really like her powers. and  tries to hide them, pushing down something that should be natural to her. Her magic has caused her to hurt and kill the ones she loves (including her best friend Nikki and her parents), so she no longer trusts what she is. Even with this, she's expected to perform her duties as an Everwitch, a person with immense power. She's supposed to be the one to help regulate the environment, and fulfill the huge responsibilities tacked on to her.
With the help of a male witch named Sang, she must learn to accept, grow, and eventually control her abilities in order to save the environment.
If you're a person who wants to read a book about the environment, witches, self growth, and of course, romance (hello, hopeless romantic here), you should check this out. No books come to mind to compare to The Nature of Witches, but it was honestly really interesting to read and it's definitely on my top 10 list. This was a book I just randomly picked out at Target, and it was well worth the read and the money.