The Best Black Artists of Today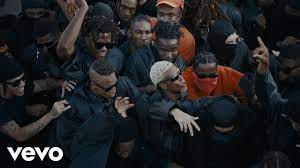 It's now February, which means that it's black history month. It's important that we celebrate all of the people in the past that have shaped the culture, but it is also equally as important to celebrate the ones that we have today. Black Americans play a key part in the music industry today, and it would be an injustice to not highlight them.
In rap, there proves to be no shortage of black talent. One in particular, Baby Keem, is rising to the forefront. He began receiving major accolades after "family ties" and Kendrick Lamar's feature on it. Family ties covers Keem's relationship with the music industry, and his appreciation for the connections that he has. He is definitely the next up and coming rapper, and he's made sure to distinguish himself from his cousin Kendrick Lamar. His future in music will be really exciting to keep up with. 
When thinking of black pop artists, one comes to mind: Lizzo. The 33 year old singer is known for her body positive and highly charged music. She blew into the spotlight with "Truth Hurts" back in 2019, and continues to break boundaries to this day. I can't wait to keep up with her music journey.
Similar to rap, there is no shortage of black rnb singers. Lauryn Hill paved the way for the modern wave of neo soul. Sza is now at the forefront of this rnb movement, breaking records with each new release. Elle Mai and Ari Lennox also distinguish themselves as excellent talent. 
There is no doubt that when it comes to modern times, black artists continue to make large waves. Rap is dominating the music industry and evolving in ways it never has before. Influential figures like Lizzo are rising to the challenge. Ultimately, we get to witness history being made in music every single day.