SJ Jobs!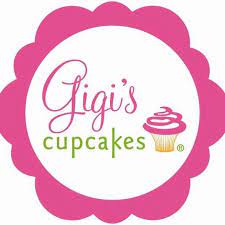 Looking to make some extra cash? Here are some jobs that are hiring and who are completely open to teen employees!
1. Sky Zone
Energetic teen? Why not get a job where you can crash in the foam pit and direct trampoline dodgeball? Your job will consist of making sure that the kids around you are jumping safely and having fun. You will either be out on the trampolines, front desk, concession stand, or hosting a birthday party. It's a perfect job if you don't just want to be behind a boring counter all day. Go to website www.skyzone.com/mishawaka to apply!
2. Penn Station
If you are 16 or older, reliable, fun, polite and positive then Penn Station Eat Coast Subs wants YOU! They are looking for teens who can work flexible hours with their hourly team members. If you are looking for a fun, fast paced job then this is the place for you. Delicious subs and a delicious way to earn some extra money. Go to there website, or travel to your nearest Penn Station to fill out an application!
3. Gigi's Cupcakes
Your artistic abilities can be put to the test at Gigi's cupcakes! Here you will learn customer service, stocking, cleaning, and best of all…decorating. Free your inner chef spirit and creativity and work at Gigi's! Email Katie at [email protected] for more information or stop by Gigi's to complete an application.
4. Papa Johns
Remember the game Papas' Pizzeria? Well this is basically real life version of the game. Learn how to make, create and bake delicious pizzas from Papa Johns. Being a team member includes counter attendants and kitchen workers. They are looking for motivated, dedicated and enthusiastic individuals. If this is you then apply today! There are various locations in which you can choose from, visit Papa Johns website to find one closest to you!