Video game Spotlight: Multiversus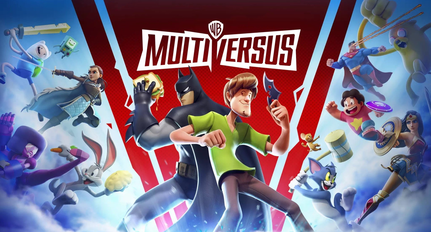 Have you ever wondered who would win in a fight between Batman and Scooby (the dog from Scooby Doo)? Seems like a weird question but that can be answered in the new fighting game Multiversus! Multiversus is an online fighting game that you can play with your friends or against other people around the world.
Fight with characters from all different kinds of characters they all include Reindog, Batman, Superman, Wonder Woman, Bugs Bunny, Arya Stark, Norville 'Shaggy' Rogers, Tasmanian Devil, Harley Quinn, Finn the Human, Velma Dinkley, Jake the Dog, Morty Smith, Rick Sanchez, Garnet, Steven Universe, Tom Cat, Daffy Duck, Ben Ten, Scoobert "Scooby" Doo, Gizmo, Harley Quinn, Samurai Jack, Godzilla, Jerry (Tom and Jerry). The game is free to play as long as you want to work to unlock all the characters. But there is an option to buy all of the characters.
There are casual game modes for players just looking to have some fun and relax and then there is a competitive game modes for people who want to be more serious about the game so they can rank up and play against others of their level of skill. There is already talk about having major e-sport events feature some of the greatest Mulitversus players in the world and battle it out.
The title launched for Windows, Xbox One, Xbox series X|S, PS4, and PS5. If you own one of these consoles try out Multiversus. Find your favorite character to play with. Mine is Batman! The game is free so it won't hurt to give it a shot. Who knows maybe you'll like the game enough to play competitively! Either way Multiversus is on the rise in the gaming world and we will have to wait in see how far it reaches in popularity!