Albums to Add to Your Fall Playlist
Music that will help put you in an autumnal headspace and help you enjoy the season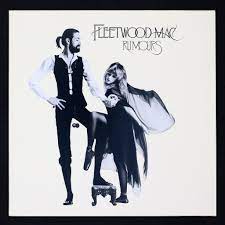 As the changing leaves begin to paint the world red and gold, some of us might be in need of some new songs to add to our fall playlist. Here are some albums that fit the autumnal vibe and will get in you in the spirit for one of the most beautiful seasons.
If you Want Something Underrated…
When We Were Friends- The Backseat Lovers
This indie band has slowly but surely been gaining a following in recent months. They are alternative with classic rock vibe, and they have a new album coming out in the beginning of November that will explore a new crisp sound with bright lyrics. Singles are being released all throughout October so keep an eye out for those!
If you Want a Throwback…
Rumours- Fleetwood Mac
Rumours is an iconic album that took the world by a storm in the late 1970s upon its release. It spent an astonishing 44 weeks in the top 10 albums and its track list is a fantastic experience of different vibes and feelings all rolled up in one smash hit selection of songs.
If you Want Indie…
WHO CARES?- Rex Orange County 
Rex Orange County is a popular indie artist with a bright sound and is known for his lyrical flow. He has a large following in the alternative music community and releases new music fairly frequently. Each of his albums is jam packed with a multitude of different feelings and song options for enjoying. His album WHO CARES is especially fitting for fall
Teen Dream- Beach House
Beach house is apart of a genre known as "dream pop". Dream pop is alternative rock that emphasizes atmosphere and sonic texture to create a dreamy and transcendent vibe. Beach House's music creates a very specific feeling that is fitting for fall and will be sure to get you in an autumnal mood