Saint Joseph Ice Hockey Update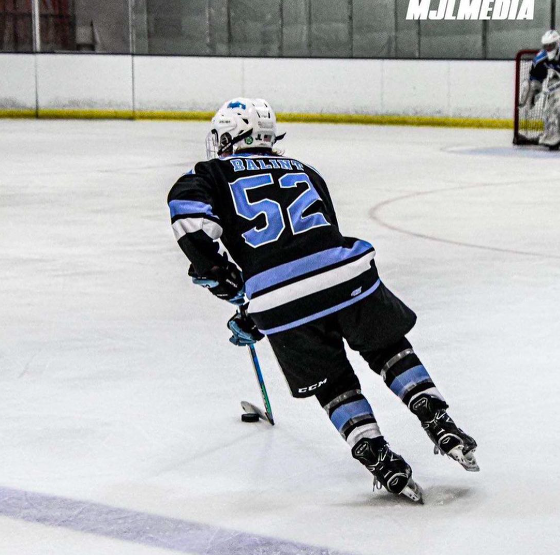 The Saint Joseph Hockey Team started their season on October 1st. Since then, they've played five games with a record of 2-1-2, defeating the Penn Kingsmen and the Valparaiso Vikings.
Teddy Hosinski and Mark Zilenski lead the Indians on the ice with a total of 4 points each. Owen Balint and Anthony Tirotta follow behind with 3 points, and Alex Gerard and Stepthen Eckrich trail with 2 points each.
Over the weekend, on Saturday October 22nd, the Indians defeated Valpo, 7-0. Owen Balint led the Indians with two goals, freshman Joey Ashlersmyer and Jack Keegan, each scored their first career goals, and Teddy Hosinski, Stephen Eckrich, and Colton Edman each contributed with one goal each.
The following day, the Indians faced Lakeshore, but unfortunately fell short to a 2-3 loss in overtime. Teddy Hosinski and Alex Gerard put one goal in each to force an overtime against Lakeshore, but could not close the game.
This upcoming weekend, the Saint Joseph hockey team looks forward to Riley, Columbus North, and John Adams. On Friday, October 28th, the Indians face Riley in the Ice Box at 6:45pm, hoping to obtain a win streak. The following day, Saturday, October 29th, Columbus North visits Saint Joe at 6:00pm in the Ice Box. For their last game of the weekend, the Indians encounter John Adams, anticipating a rematch game at 1:30pm in the Ice Box. Be there to support the Saint Joe Indians at the Ice Box this weekend as they take on Riley, Columbus North, and John Adams.