Midwest Elections Narrow as Election Day Approaches
     For the past few years, the midwestern states we call our neighbors have been viewed as some of the most competitive states in the country. In 2022's midterm elections, it will likely be no different. The fate of the races here will likely determine the control of the United States Senate and several governor seats throughout 2023 and 2024, as well as providing a huge boost to the party that wins them in future elections. As a result, it's a great idea to know a little more about these races, since they'll have a huge impact on the fate of our country. Without further ado, let's take a look.
Ohio Senate
     Out of all the races in the midwest, this race is one of the closest, and one of the most surprising. Former President Trump won the state in both 2016 and 2020, both by around 8 points–not exactly close, in political terms. But Democrat Congressman Tim Ryan has taken advantage of a disunited Republican party that nominated Trump-endorsed venture capitalist and Hillbilly Elegy author J.D Vance. Ryan has branded the controversial Vance as an Ohio outsider, and out-of-touch, while Vance has hit Ryan on the Democrat party's handling of crime and the economy. Ryan also has staked out a highly moderate message compared to other Democrats, and as a result, he's polling quite close with Vance in the increasingly red state (for comparison, Republican governor Mike DeWine leads Democrat Nan Whaley by 20 points, while Vance is up around 4).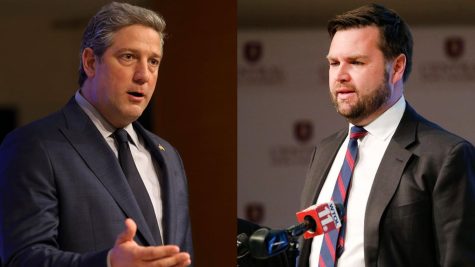 Wisconsin Senate and Governor
     The land of cheese is also the land of close elections, at least since 2016. Throughout the entire midterm cycle, the Badger state has consistently seen two of the closest races in the country, for United States Senate, and for governor. Firstly, the Senate election sees Republican incumbent Ron Johnson set to take on Lieutenant Governor Mandela Barnes. Both candidates have aimed to paint their opponent as extreme, with Johnson hitting Barnes on his connections to Bernie Sanders and Elizabeth Warren, and Barnes attacking Johnson on his spreading COVID-19 conspiracies and attempts to overturn the election. But Johnson has found a winning message in recent months with attacks on crime and the economy, and has held off the Democrat enthusiasm bump after the overturn of Roe v. Wade. The governor's race has seen much of the same story and narratives, but incumbent Democrat Tony Evers has been able to cling to an absolutely tiny lead over Trump-endorsed Tim Michels. These races will likely go down to the wire, which means that any boost in the last few days will be key to victory–which likely is why former President Obama visited Milwaukee last weekend.
Iowa Senate
     The Iowa Senate race isn't exactly as close as some of the other Senate elections across the country, but it is notable due to how Iowa elections have gone in the past. Democrat Mike Franken has been running a relatively close race with longtime Republican Senator Chuck Grassley–and when I say longtime, I mean longtime. Grassley has been serving in the United States Senate since 1981, and has been an elected official since 1958. If he were to win another term, and serve out the duration of it, Grassley would be 95 years old by its completion. Likely because of this, Iowa voters haven't been too enthusiastic about sending him back. Polls are showing Grassley in his closest race in decades, with even one of the most renowned Iowa pollsters stating that he's only up 3 points. Now don't get me wrong, Grassley will win this race. But it will be close, and there's a tiny chance for some real election day drama.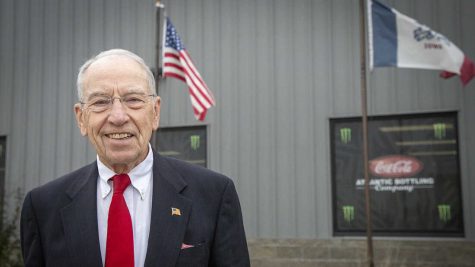 Michigan Governor
     The Michigan governor's race has been absolutely bonkers this year. At the beginning of this cycle, it had seemed like a prime opportunity for the Republican party to knock off Governor Gretchen Whitmer, one of the most prominent governors in the country, and a rising star in the Democratic Party. But after a chaotic primary that saw 5 Republicans disqualified for collecting false signatures, and a 6th arrested by the FBI on January 6th charges, Whitmer is poised to a relatively easier road to reelection. However, she still faces a challenge from conservative media personality Tudor Dixon, who looks to hit Whitmer on her controversial COVID-19 policies from 2020 and 2021, and on crime, the economy, and infrastructure. Whitmer hopes to capitalize on a likely Democrat-voting boost from the high-profile abortion referendum also on the ballot.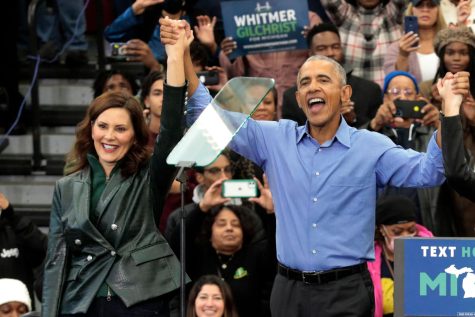 Michigan Proposal 3
     Speaking of that high-profile abortion referendum, perhaps the most intense race in the Midwest this year doesn't even involve a candidate. In the wake of the Supreme Court decision this summer to overturn Roe V. Wade and the federal legality of abortion, Michigan voters launched a petition to amend their state constitution to include a specific right to an abortion–which would then overturn a 1931 state law that would ban the practice in the state. Voters will either vote "yes" to add this right into the constitution, or "no" to leave it out. Proponents of voting "yes" have all taken standard pro-choice arguments, while opponents to the measure claim that the bill is too confusing and would lead to the legalization of far more than abortion. The measure's effects go beyond the state as well, as Michigan would become one of the few states in the immediate region along with Illinois without some degree of abortion restrictions, as Indiana, Wisconsin, and Ohio have all implemented various laws limiting abortion. It's tough to say what will happen with this race, but a similar election in the much more conservative state of Kansas saw voters vote to keep abortion legal by a wide margin of 18 points.
     Election Day this Tuesday will certainly see its fair share of high stakes and close races. If you are able, you should absolutely vote this year, even if it isn't a presidential election. You can vote early at the County-City Building up until the day before the election, then at a wide variety of polling places on the actual day, from 6 AM to 6 PM. For more information, visit indianavoters.in.gov, or michigan.gov.