Black Friday, Worth the Hype??
The Pros and Cons of Americas Top Grossing Day of Retail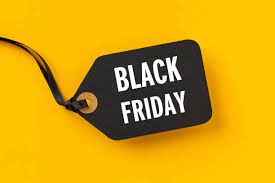 Black Friday is an iconic day for retail in America, with sales and once in a year deals that bring shoppers from all over the country to their local malls and stores. However, is it worth the hype? As we progress deeper into a digital age, is waking up at 4 am to stand in endless lines for cheap electronics and discounted pajamas truly worth it, considering buying online is an easier and often smarter option? Here are some pros and cons of this iconic post-thanksgiving day
Pros-
You Know Exactly What You're Getting
As online shopping takes the world by a storm as a result of how easy and beneficial it can be, one pro that in person shopping will always hold over online is that the buyer gets the full sense of what they are purchasing. This applies to all products and goods but specifically comes in handy when it comes to clothing. Purchasing clothes in person on Black Friday and having the ability to try on anything you want or may be unsure of is extremely beneficial. Trying things on in person is fun and can save you from having to spend weeks working up the effort to go through the process of making a return when something doesn't look how you expected.
Great Deals of Course!
While it may take some extra effort to take the trip to your local retail stores, the price drops that are often exclusively offered in-person can be well worth it. In recent years there has been an increase in select stores that have been creating extra benefits and sales for in-store shopping specifically to increase traffic and excitement for Black Friday, as the digital/website age has begun to take over and promotion has begun necessary. If you shop in person on Black Friday you are almost guaranteed to experience more deals and special benefits then you would if you opted out and shopped online.
Quality Time with Loves Ones
Not only is Black Friday an avenue for hunting down great deals, it also can be a time for family or friends to come together and bond in the holiday season. Shopping can be a family event that is the perfect way to wrap up Thanksgiving weekend and spend some quality time together
Cons- 
It is a path to useless overspending
Black Friday often is shown to motivate people to spend money that they normally would not, because who can resist a good deal when they think they're making a smart purchase? Shopping becoming a social activity or fun event can often be a dangerous game, and every year people fall victim to overspending and high amounts of money dropped unnecessarily.
Cyber Monday !
The Monday following Black Friday each year has become a day of deals lying within online shopping, which is easier to navigate and often has just as good if not better sales. As the years progress, more and more companies have begun to place a heavy emphasis on cyber Monday (as it is easier for buyers to access most of the time), and it is a smart deterrent from its more high maintenance Black Friday counterpart.
Whether you prefer the Black Friday 4am experience or browsing the internet from the comfort of your home in pajamas, there are options for everyone in a few weeks to make a large dent in your Christmas shopping, or to simply treat yourself, so start planning now for a successful break