Joe Swick Committed to Spring Arbor University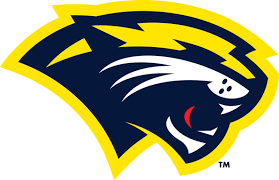 Senior Joe Swick takes his athletic abilities to go play golf at Spring Arbor University. Swick verbally committed earlier this month but he officially signed the papers on national signing day, November 9th. Swick has been played a huge role for Saint Joe Golf these past 4 years. He has shown his role as a leader to the underclassmen while still performing at a high level.
"I can't wait for this season because our team has so much potential and that he has been training everyday for this season. It is my senior season and I want to make the best of it."
Spring Arbor University is a private, non-profit institution and is located in Spring Arbor Michigan. They are in Crossroads NCCAA Division I. There is no doubt that Swick is playing golf at a high level.
Swick explains, "I am curious to see what golf is like at the next level and can't wait to make strides in the right direction."
The Saint Joe boys golf season starts this spring. If you would like to try out for the team then talk to Mr. Anthony for more information. Swick plans to have an outstanding senior year and to take his team on a playoff run. With help from the talented sophomore Thomas Raster and the other talented teammates this dream can come true.
If you see Joe Swick in the hallways, make sure you wish him good luck on this season and to say congrats to him on his commitment.