Pizza Review: Jimmy's Pizza and Ribs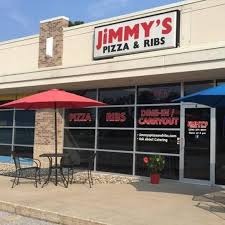 Saint Joe Pizza's history was made in the late hours of November 8th following the Jimmy's Pizza and Ribs pizza review. Jimmy's  is located on the corner of IN-23 and IN-331 (though the address doesn't do justice to the miles my pizza review team and I put on our cars). Jimmy's which seems to be as far as Fort Wayne is in fact in Granger.  We went into the pizza review thinking that Jimmy's would be overrated and overpriced. Despite our worry about lackluster pizza, the Saint Joe pizza team along with @23achkar went to Jimmy's and filmed the instant classic.
The review all started when we were in 6th-period calculus class (shout out to Goodrich). Jordi and I were in Calculus class just looking at the snow outside when Mrs. Shields interrupted our class. She proclaimed "Hey pizza, guy you need to try Jimmy's in Granger" and my response was I'll put it on the list. The next day we needed to get a pizza review done and remembered Mrs. Shield's recommendation, so we drove the long way to Jimmy's. On the way I was gassing up the chevy and I remembered that Andrew Achkar always wanted to be in a pizza review so I shot him a text. I went into thinking this pizza review was going to be an average review, however when Achkar pulled up with a table everything changed.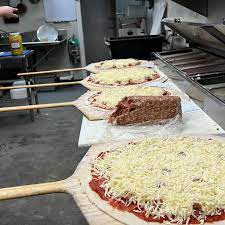 The establishment had a modern vibe which made sense for it being in a strip mall. They didn't have classic Italian architecture, instead, they had lots of LED lights showcasing advertisements. The looks of the place overall didn't scream amazing pizza. When we received the pizza it was in a Chicago-style box, meaning it had flaps on the side.  When we opened the box we had what seemed to be a good pizza. The crust appeared crispy, and the ingredients seemed to be of decent quality. Besides the crust, the pizza tasted similar to the old South Bend staple Brunos. The pizza had a decent undercarriage and it was hard to criticize it on a single aspect. The pizza received a historic 8.1 which blew the minds of many because they didn't believe there was such a good pizza in the area. Be sure to check it out.