Celebrating Black History Month
     The month of February signifies a few wonderful things. Holidays like Valentine's Day and Presidents' Day are approaching, spring is (supposedly) on its way, and your morning drive is starting to get lighter and lighter every day. But perhaps more important than all of these is the fact that February marks the beginning of Black History Month. The celebration of African-American history and contributions might be something that we take for granted in this day and age, but it has a surprisingly long and interesting history in its own right. Without further ado, let's take a look into this month's history and how its been celebrated for generations.
     Black History Month celebrations date all the way back to 1915, when a historian named Carter G. Woodson attended an event in Washington D.C celebrating the 50th anniversary of slaves' emancipation. As Woodson watched thousands of enthusiastic black Americans take in the celebration and learn about black history at special exhibits, he envisioned a national celebration in the same vein, that would take a week or so to specifically teach black history in public schools.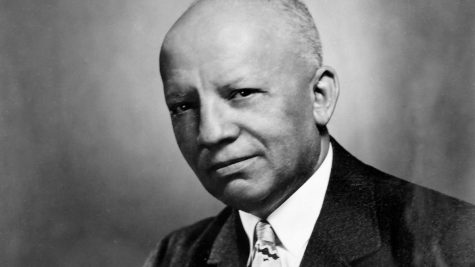 Woodson labelled the second week of February as Negro History Month, as many African-Americans already celebrated the birthdays of Abraham Lincoln and Frederick Douglass during this time (Woodson did those mostly out of tradition, as he believed that the race and culture itself should be celebrated, not the necessarily work of two men, even if he admired them). Woodson also set about founding the Association for the Study of Negro Life and History (ASNLH, later ASALH), and went on a mission to educate black history in a way that was markedly different than the either blatantly racist or generally ignorant media of the time. ASNLH began to publish The Journal of Negro History, which became a key source of black history in the U.S for almost three decades. And of course, Woodson and the group continued to spread the weeklong celebration across the country.
By the 1960s, Negro History Week had become a full out month, similar to the Black History Month we know today. As movements for social change like the Civil Rights Movement and the Black Power movement progressed, the month was as popular as it ever had been. As a result, President Gerald Ford officially made a declaration recognizing the month of February as Black History Month in 1976. Symbolically, this took place during the U.S's Bicentennial Celebrations, communicating the idea that, although they hadn't always been treated as equal, African-Americans were truly integral in building up the nation we know today. 
Today, Black History Month is a thriving celebration of the unique and truly important contributions that African-American people have made to our communities and country. All throughout the month, I highly encourage you to research all sorts of black change-makers in the world, from some you may know to others who aren't. I also would encourage you to research black history in your own communities, such as in the city, school, or your own families. South Bend presents a number of great opportunities to learn about local black history, such as the Indiana University South Bend Civil Rights Heritage Center which is located only a few minutes from Saint Joe in a former city pool that saw a deep fight to end segregation policies, traveling the African American Landmark Tour, or take in a number of special exhibits coming this month. For more information, visit VisitSouthBend.com at this link: https://www.visitsouthbend.com/blog/post/black-history-month/.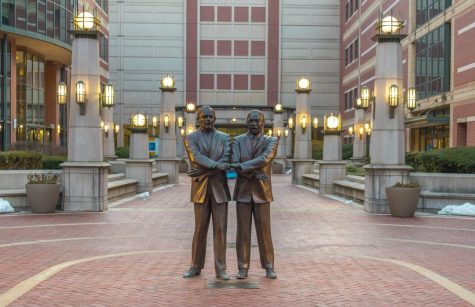 At Saint Joe, the Unity Council will be participating in a number of activities to inform and celebrate the month, including more door decorations going up around the halls at this very moment. I highly recommend you take a moment to take these in.
Black History Month may be something that is celebrated today, but it's important to remember why it exists in the first place. It exists to shed light on parts of history that even today, are often whitewashed and ignored because they impacted minority lives instead of others. In order to truly understand and overcome racism, all people, no matter their race, should seek to educate themselves on the challenges African-Americans have and continue to face due to racism, and on the true successes many have had in changing America for the better. 
"Black History Month shouldn't be treated as though it is somehow separate from our collective American history or somehow just boiled down to a compilation of greatest hits from the March on Washington or from some of our sports heroes… It's about the lived, shared experience of all African Americans, high and low, famous and obscure, and how those experiences have shaped and challenged and ultimately strengthened America" – President Barack Obama