SOS SZA Dropped a New Album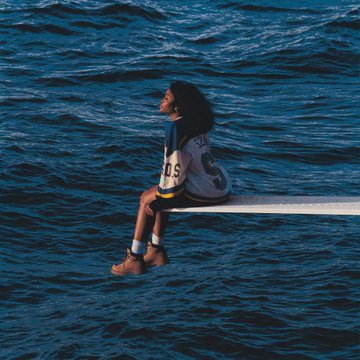 SZA has been an artist on the come up for years. Her first studio album "Ctrl" came out in 2017 and sold millions. At this point, everyone seems to know her name. She has countless of hits including All the Stars, Shirt, The Weekend, and many more. She has recently added on to her success with her newest album "SOS" including 23 songs that range in variety. With features from Travis Scott, Don Toliver, Phoebe Bridgers, and ODB it truly can reach all audiences while touching different genres.
The album starts off strong with one of the most popular songs from the album being the second track; Kill Bill. It is a slow yet upbeat song that focuses on trying to get over an ex while experiencing denial and hate. It has over 400 million plays on Spotify making it the second most played song on the album. We end the album the same as we started with the most played song on the entire album being Good Days racking up over 700 million plays. Good Days has a bit of an advantage by coming out as a single much earlier than the initial release of SOS. This album is a perfect balance of sad breakup and vengeful breakup. It touches on every aspect of being broken up with making it relatable and very catchy.
I would recommend this album to anyone who is looking for some new music. I am confident that it has at least one song for everyone. SZA has experienced an immense amount of attention for this strong album and I would not be surprised if it is up for upcoming awards. Give SOS a listen on all streaming platforms!