Recapping the Nickname Town Hall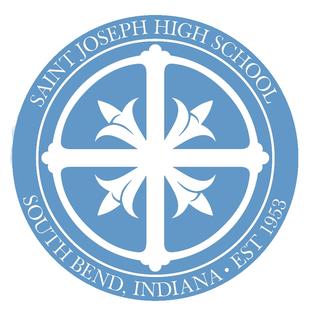 Several days ago, Saint Joseph High School held a historic town hall meeting to consider if our school's nickname should be changed, or not. Let's take a quick recap at how the meeting progressed, and what was said on the issue. 
For decades, Saint Joseph High School's sports teams have held the nickname "Indians." Yet in recent years, this nickname, along with Native American themed nicknames across the country, has been thrust into a controversial spotlight. Debates over the appropriateness, offensiveness, and beloved traditions associated with these nicknames have occurred nationwide, and Saint Joe is no exception. As such, at the January mass, it was announced that a process would begin a conversation over this nickname specifically at our school. Key amongst this process was a student town hall, which would see a number of speakers discuss the issue with the entire student body, followed by direct input by students wanting to voice their own opinions themselves.
We begun the meeting with a short prayer, followed by the first speaker of the morning, alumni coordinator Mr. Henry Chandler '67. Mr. Chandler, a former social studies teacher for decades at Saint Joseph, explained some of the origins of the nickname "Indians" as a whole and how it came to be a mascot for our athletic teams.
Saint Joe was founded through the merger of three South Bend area Catholic schools in 1953–Saint Joseph's Academy (an all girls school), South Bend Catholic (an all boys school), and Central Catholic. In 1952, in preparation for the merger, South Bend Catholic and Central Catholic competed together as Catholic High School, using the admittedly peculiar nickname "Orphans". For some reason, the Orphans didn't catch on, and "Indians" was pulled from Central Catholic's old teams for the new school in 1953. Wanting to be fair to South Bend Catholic, their colors of military blue and white became Saint Joe's trademark–until sky blue replaced it over the years. 
Next speaking was Mr. Adam Gill, a member of the Saint Joseph School Board and a Saint Joe graduate of 2002. Mr. Gill explained that the task of examining the nickname began back in 2021, and after research, hearing from speakers and community members, and other processes, a recommendation was made to the school board in January of 2022 to begin evaluating any process at all, followed the current process, A thirteen-member council now is to evaluate the nickname's place in the school and if it should change or not.
After Mr. Gill, we heard from Mr. Gary Morseau Sr. Mr. Morseau spoke on behalf of the Pokagon band of the Potawatomi Nation. Mr. Morseau explained that the tribe's position on the nickname now strongly recommends that Saint Joe removes "Indians" as a whole. This position does vary from the Potawatomi's previous statements on the matter – most notably one from 2015 when the school asked the tribe for input in the wake of Goshen High School changing their nickname from a native-based one, and the tribe asked Saint Joe to remove native imagery that didn't reflect the Potawatomi. However, as Mr. Morseau explains, the times have changed and the tribe is now calling on Saint Joe to end the usage of the nickname as a whole. He also strongly condemned race-based nicknames as a whole, telling a story of how his own son who played football at Adams was told "to go out and kill the Indians" to show how other schools handled themselves in response to our nickname, and what a harmful environment it can cause (especially for Native American children). 
Mr. Morseau also touched on the truly horrible history of Native Americans' treatments in residential schools, many of which were Catholic and Christian. Native American culture was suppressed and vilified, and many students even died due to abuse and poor treatment–with their parents only being told instead that they ran away from the school. As numerous mass grave sites have been found at these residential schools (particularly in Canada), the nickname's relation at a Catholic school in general, Morseau argued, is fraught more so than ever.
The final portion of the meeting saw several student representatives from a variety of grade levels and circles voice their own opinions on the mascot. Speaking first was senior Braedon Troy, who called for change of the nickname in order to foster school spirit. "We cannot move on as we do today, where we have a mascot in name only, but are broken everywhere else," said Troy. Following him was senior Keaton Smith, who pointed to the often racial and discriminatory history of the word Indians and how Native Americans were treated under this word. Smith argued that continuing to use this nickname with this complicated history is in direct violation of the student handbook's clauses against discrimination. 
Standing next in opposition to these viewpoints was senior Lukas Hair, who stated that the nickname's presence was not offensive, but it instead was about honoring the Native nations who came before us and made this region their home. The nickname was a powerful thing, not something derogatory, Hair argued. 
Next up was junior Margaux Hannewyk, who told the story of how she came to own her own Saint Joe varsity jacket, and how the nickname's presence had made that jacket heavier on her shoulders. "What's the point of having a mascot that we can't even show off? A mascot we avoid using because we're admittedly ashamed of it?" she said. A similar message came from senior Miriam Rios, who spoke about her own experience being a citizen of the Pokagon band at Saint Joe and how the nickname's presence has affected her and her family. 
The final speaker to support a change was senior Lauren Eggleston, who bridged the points of Keaton Smith with those in favor of keeping the mascot. Eggleston argued that, although Saint Joe did not intend to offend or harm the Native community, the nickname's presence as a core part of the school did so regardless of the intent. For this reason, she argued, the nickname needed to change.
Ending the students portion of the program was freshman Jackson Troester, who spoke against changing the nickname. Today, Saint Joseph wasn't the same high school as it once was, due to new teachers, and a whole new building at a new location. With this in mind, he stated, the tradition of the nickname should remain as a link to Saint Joe's past. Troester suggested that we should "embrace, not erase, tradition."  
After the speeches were met with respect and close attention from the entire student body, Mr. Kennedy closed out the program by welcoming a further student discussion with those who wanted to attend after the town hall meeting, and by announcing that a survey would be sent out to all students to further gather opinions. 
Overall, the student town hall was a great success. It allowed the student body to learn more about Saint Joe's history with the nickname and its place in the community, while simultaneously opening the door for students' opinions to be heard throughout the process. The committee will be discussing the matter for the next upcoming months, and taking into account all the opinions shared by the student body, along with parents, alumni, and other community members – so please take this opportunity to make your voice heard, whatever side of the issue you may be on.