2024 Presidential Race Starting to Shape Up
We live in a timeline where the most popular videos of President Joe Biden ahead of the 2024 election involve an AI version of him playing Clash of Clans, or eradicating his enemies with an anime-style "Biden Blast". If only George Washington could see us now. 
As you can see, the 2024 election is shaping to be like your average Hollywood sequel. Your favorite characters are back, like the ever present Joe Biden, who's been in the federal government since most of St. Joe's teachers were born, and former president and Twitter addict Donald Trump. There's also a host of new characters, like Ron DeSantis and a whole bunch of other candidates for the Republican nomination who are hoping to nail their auditions for Trump's Vice President. Buckle up, Saint Joe. Ads are starting to come, donations are being rolled out, and the 2024 election cycle is finally (or regretfully) here. Here's what the landscape looks like so far.
If You're…Joe Biden
As of writing, President Biden only enjoys around a 43% approval rating. Nearly half of Democrats don't want him to run again for President, and there's great concern over his age–Biden would be 86 years old by the end of his presidency should he win another term. But he's probably the favorite going into 2024. Why? Due to backlash against President's Trump's continuing influence on the Republican party (as he's generally more unpopular than Biden) along with opposition to the overturn of Roe v. Wade, the Democrats outperformed expectations in the midterm elections by a wide margin. Despite a heavy amount of memes portraying the president in a somewhat positive light, most Americans don't love Biden, but they just like him enough to vote for him over Trump (or his fringe primary opponents, author Marianne Williamson and anti-vaccine activist and nepo- baby Robert Kennedy Jr.). As Biden likes to say, "Don't compare me to the almighty, compare me to the alternative." Now the question is, what if Trump isn't his opponent? Then–things get quite murky.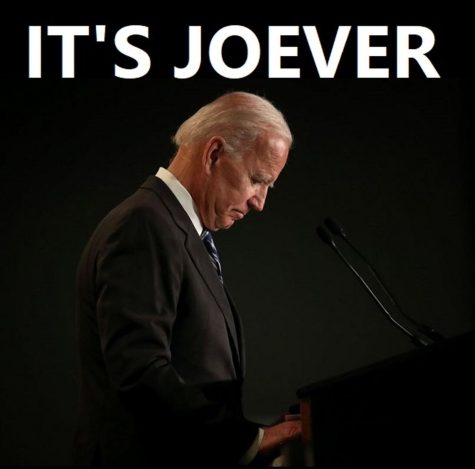 If You're… Donald Trump
To be perfectly honest, The Donald, as he's been called, will all but certainly be Biden's opponent in the fall of 2024. Trump still enjoys huge popularity in the Republican party, with around 51% of primary voters expected to back the former president. Having already launched a formal bid for the White House before much of the field, Trump's continued on a schedule of always raucous rallies and events. But one of largest questions surrounding his candidacy is if his recent legal troubles – from an indictment in New York for business dealings, a civil suit in a rape trial, and a grand jury investigation in Georgia for attempting to influence the results of the 2020 election. So far, these haven't dented his popularity–in fact, much of the Republican party has rallied around him in defense. But the general narrative is that Trump will have a tough time beating Biden in a general election. Trump is attempting to be the first president to be voted out of office then return to the same office since Grover Cleveland back in the 1800's, and he still has never won a popular vote. Plus, he's spent his time since losing the 2020 election by claiming that it was completely rigged amidst allegations of inciting a riot at the Capitol on January 6th and by endorsing Senate and governor candidates who have dramatically underperformed or been scandal-plagued themselves. Biden is a beatable candidate, and it's never wise to underestimate the strength of the MAGA movement. But as of this moment, it's a tough road for Trump.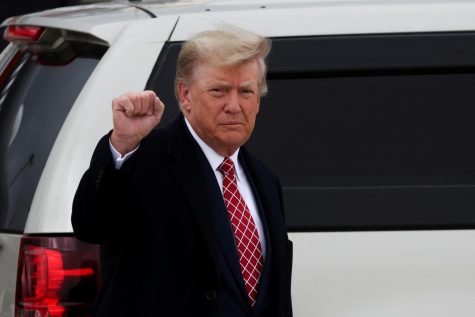 If You're… Ron DeSantis
Florida governor Ron DeSantis has often been proposed as a potential Republican alternative to Trump ever since he dominated his re-election campaign in the formerly swing state of Florida. DeSantis won the state so convincingly that many Democrats are beginning to write off the state entirely ahead of 2024, and his commitment to eliminating newer and more liberal ideas of education from the state's curriculum have served as a model (albeit controversial) for other Republican states. But DeSantis has never been able to attract the same following as Trump, so to even make a dent in the Republican primary, it's likely that he would've had to run an absolutely perfect campaign to appeal to both moderates and MAGA Republicans. So far, DeSantis has absolutely failed to do so. His attacks on the Walt Disney Company for their opposition to 2022's "Don't Say Gay" bill (as branded by critics) that banned discussion of sexualities from K-3 classrooms (it was expanded to K-12 this year) have come across as off-putting to moderates, as have other elements of his policies viewed as anti-LGBTQ+ or anti-abortion, and Trump has ruthlessly and effectively attacked him to little pushback from the governor, turning his MAGA base largely against DeSantis. To put things simply, he's managed to slow his momentum by failing to please anyone. And he hasn't even formally announced his candidacy yet–even as polls begin to show him losing in his home state of Florida. Essentially, the road to any form of primary victory is looking more and more like a Florida rainstorm. Ironically, DeSantis is projected to perform better than Trump in the general election, particularly against Biden, who is nearly 40 years his elder.
If You're Anyone Else…
There are a number of other Republican candidates running for the presidential nomination, but they're polling at peasley single digits despite being relatively familiar names in the political world (such as former South Carolina governor Nikki Haley, South Carolina Senator Tim Scott, former Arkansas governor Asa Hutchinson, and former Vice President Mike Pence, who has yet to formally announce a candidacy). Many have been reluctant to fully criticize Trump, and have failed to answer a simple question. Why should they, and not Trump, be elected? Fearing the retribution from Trump loyalists, they've been unable to compellingly provide a response. As a result, none have picked up much momentum.
On the Democratic side, there isn't much going on besides the aforementioned long-shot fringe candidates. The overall narrative around them is that they aren't exactly true contenders for the nomination, as it's virtually unheard of for a sitting president to face a challenge from their own party when up for re-election (APUSH kids, when has this happened before?). More compelling is who's going to be Biden's successor–likely the nominee in 2028 or perhaps if something were to happen to the aging Biden before 2024. Candidates like Vice President Kamala Harris, California Governor Gavin Newsom, Michigan Governor Gretchen Whitmer, Secretary of Transportation Pete Buttigieg and Representative Alexandria Ocasio-Cortez are among some of the many Democrats jostling for national prominence. 
But these aren't pressing at the moment, of course. What matters now is that you pay attention somewhat to the issues at hand, figure out what you agree and don't agree with, and register to vote ahead of these elections. They're coming sooner than you think.