Thrills and Suspense: Request One of These Books from Our School Library!
Fall has arrived, and with that comes more rainy days and chilly nights. There's no better time than the present to grab a thriller or suspense story to read during the month of October. Lucky for you, our school library has some great choices for you to check out this month! Consider these titles for your next read and remember to place a request for your book through our online catalog: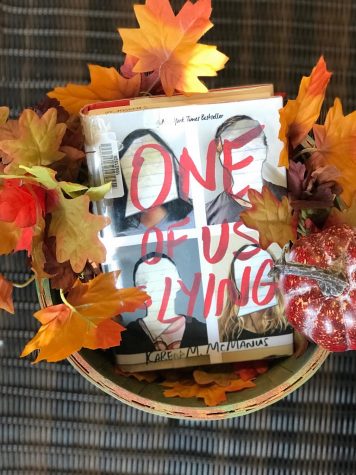 One of Us is Lying by Karen McManus
McManus has described her book as "The Breakfast Club with a murder mystery."  Five students at Bayview High School show up for detention on a Monday afternoon, but one of them is gone by the time it's over. In a story where everyone is a suspect, discover who's really telling the truth and how far a person will go to protect a secret.
Sadie by Courtney Summers
Sadie has never had it easy but she's done her best, including caring for her sister Mattie. When tragedy strikes, Sadie must pick up the pieces of her life and takes it upon herself to get to the truth, seeking revenge for what happened to Mattie after a botched police investigation yields little to no results. West McCray, radio personality, catches wind of Sadie's quest and creates a podcast that follows her story. He's determined to find Sadie before tragedy strikes again.
Devil in the White City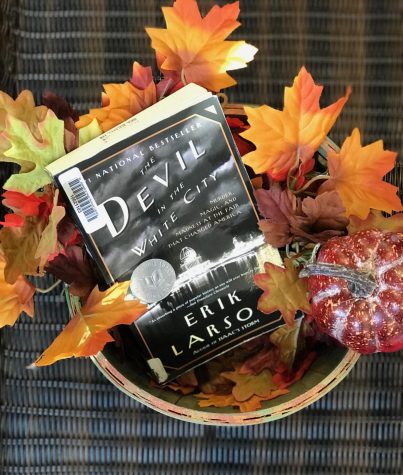 by Erik Larson
This book is Chicago history mixed with a twisted tale of murder. Follow the true story of two notorious men, a renowned architect involved in designing and planning the Chicago World's Fair of 1893 and a serial killer pretending to be a doctor and preying on young women seeking new opportunities in a thriving city. Readers get a glimpse of Daniel H. Burnham's brilliance and ingenuity as he grappled with the challenges of orchestrating one of Chicago's most historic and extravagant events. But behind all the excitement of this time in Chicago was the dark and sinister Dr. Holmes, who was committing murderous acts in his World's Fair Hotel. Erik Larson masterfully weaves these two drastically different lives into one thrilling story. You'll never see Chicago in the same way.
  Poe: Stories and Poems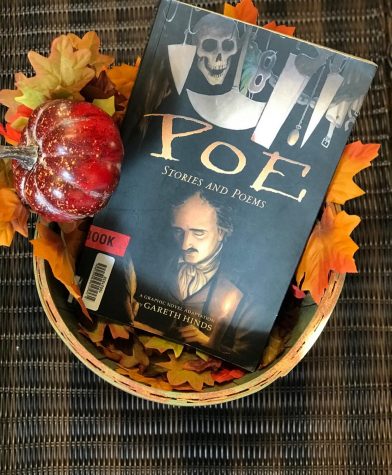 by Gareth Hinds
Revisit some of Poe's most chilling short stories and poems in graphic-novel format. This book includes some classic favorites like "The Cask of Amontillado," where a man exacts revenge on a friend who has gravely insulted him. In "The Masque of the Red Death" a prince hosts a lavish party that is doomed from the beginning in a futile attempt to escape an inevitable, tragic fate.  Rediscover Poe's most famous poems, including "The Raven." Gareth Hinds' visual representations intensify the thrills and chills of Poe's works.
Rebecca by Daphne DuMaurier
This classic gothic novel is a psychological thriller sure to please. Follow the naive and newlywed Mrs. de Winter, who notices a change in her husband Maxim once they leave the south of France and she's whisked off to his home, Manderley. Once there, she uncovers her husband's past through Mrs. Danvers, the housekeeper, who relentlessly keeps the memory of Rebecca, Maxim's dead wife, alive. All throughout Manderley, Rebecca's presence is still felt. The new Mrs. de Winter is haunted by Rebecca and the isolation she encounters at Manderley, all while she is constantly reminded by the obsessed Mrs. Danvers how far inferior she is to Rebecca. And just as she builds up the strength to face Mrs. Danvers, things go terribly wrong.
Visit Saint Joe's online library catalog on Canvas by going to the SJHS Media Center page. Request your book  so I can process your request and place your book at the pick-up station just outside the main library/media center entrance.