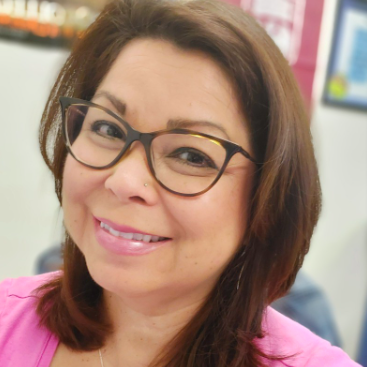 The counseling department at Saint Joe is one of the strongest groups of mentors and teachers that we have at our disposal. These wonderful individuals put their energy into their students day in and day out in order to make sure schedules are tidy and students feel comfortable in their school life. One big asset to this department has been Ms.Hernandez.
Ms.Hernandez has worked with St.Joe for 25 years now in the counseling department and she still loves her job more than anything saying, "I don't feel burnt out or exhausted… I feel invigorated, I can keep on going… and I'm so happy about that."
She has always enjoyed working with the students. Her years of dedication and passion for her work have not gone unnoticed as she has recently been awarded the Indiana Support Staff of the Year Award.
She was honored to have won the award saying, "I give credit to just having the faith base here at school that has just been amazing to be a big part of, and that gives you strength, it gives me strength every day." She commends the counseling department staff as having always been very supportive and felt the nomination by her lovely coworkers was a tremendous honor.
A native South Bender, Ms.Hernandez has been around the country from Texas to the Carolinas but she was drawn back to South Bend by her family after schooling and jobs. She stayed for the community and we are very glad she has graced our school with her presence. Ms.Hernandez is an example of someone who is a hardworking and caring individual – very worthy of this award.
As for her future Ms.Hernandez said, "I wouldn't think I'd want to be anywhere else."