Book Recommendations 2020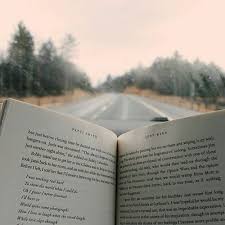 As we enter back into Mode 2 learning, our free time may go up along with it. It is important to choose productive and engaging activities to destress during such times. Instead of habitually reaching for your phone, try reading a good book. It is scientifically proven that avid readers have better comprehension, less stress, and experience physical health benefits such as reduced blood pressure and preservation of your brain's abilities as they age. The trick is finding the right book to get you invested in creating this good habit. Here are a few recommendations from a variety of genres you might want to check out.
For anyone interested in sports or being part of a team, The Boys in the Boat by Daniel James Brown is a must-read. The novel follows the true story of a ragtag group of college boys that became an unlikely threat in the 1936 Olympics' rowing competition. It's a profoundly inspirational story about the bond that exists in sports teams and is sure to keep you on the edge of your seat as the team takes on the harrowing threat of Nazi Germany.
Another inspirational book, for those looking for a deeply impactful story, is A Thousand Splendid Suns by Khaled Hosseini. This story is heart wrenching and beautiful, but most importantly, it gives insight to the lives of women who have been silenced. This fictional story set in Afghanistan throughout its political unrest, depicts the life of the oppressed women in Afghanistan. An unwanted child and abused bride, Miriam is subjected to the horrors of her everyday life as she finds strength and eventually something to fight for. If you liked Hosseini's first novel, The Kite Runner, you will find this story just as phenomenal. 
For an easier and fun read, Dear Evan Hansen by Steven Levenson is the way to go. Evan Hansen is a Senior in Highschool with no friends, a busy single mom, and a broken arm. A single lie gets him everything he'd always wished for: plenty of friends, the girl he'd been crushing on, a family who supports him, and a purpose in life. He's left with a choice. Does he continue to build his web of lies or face the embarrassment of coming clean? The journey that ensues is emotional, very funny, and hits at the core of the real high school experience. If you've seen the musical by the same name, you will find this book just as enjoyable. 
Of course, Halloween is fast approaching, so why not celebrate the season with some stories that will keep you up at night? For more classical horror, check out Turn of the Screw by Henry James. One of the original ghost stories, this novel details the supernatural oddities plaguing a young governess as she watches over two children in an isolated mansion. Most recently the novel was used as a basis for the popular Netflix show The Haunting of Bly Manor.
For those looking for a scary, psychological thriller, The Silent Patient by Alex Michaelides will definitely leave you with goosebumps. A famous artist living a seemingly perfect life, unexpectedly murders her husband, and falls silent for 7 years. This story follows a psychiatrist obsessed with uncovering her motive and is filled with suspense and huge twists. 
Finding a good book is the most important step to getting back into reading! For more recommendations of amazing books, contact Mrs. Brenner from our school's library at [email protected].