Episode 2: We Are Shakespeare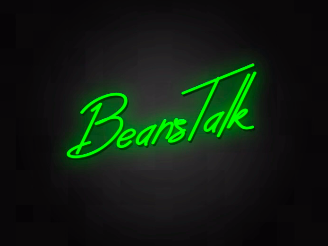 Calling this year "crazy" would be far too much of an understatement. It's been pretty terrible.  This year is in desperate need of a sign, big or small, that there still is good left in the year of 2020. Though the heartbreak and sadness of losing so much is real, we can help relieve it just a bit with the introduction of the new student made and led Saint Joe podcast, Beanstalks. 
I caught up with our very own Benjamin Appleton, or Beans as he likes to be called, to ask him a few questions about this new and strange podcast. "Ok so Beanstalks is a podcast,"says Beans, assuming that I know what a podcast is. I indeed did not know what a podcast was, and he explained it to me briefly as an audio show, where a certain type of show or topic is covered. Beans and Jacob Marscola "hope to bring in people from all sides of Saint Joe, in order to bring attention to its many aspects", which should definitely prove to be an enriching experience for our ever developing Saint Joe community. Especially in these tough times, it is very important to show a little diversity and inclusion of everybody. Beans and Jacob hope to have a new guest each episode, where they will take the time to discuss topics, both relevant and irrelevant, to the guest. The duo's first episode explains the general idea and purpose of their podcast, in typical Beans and Jacob humorous fashion. 
The idea of starting up a podcast first budded from a freshman year lunch conversation. Back in the days, when students were still able to fill tables with hundreds of fellow classmates, there would be some very fun and enjoyable lunch time conversations. There was an instant back in the second semester of Freshman year, where a very young Jacob thought that it would be a good idea to put a microphone at their lunch table. Who wouldn't want to listen in on their random, crazy, funny, and sometimes emotional stories? Beans quotes his inspiration,"I just thought it would be entertaining." 
Now, three years later, Jacob finally said "We're doing the podcast", to which Beans responded "aight", and that's where they currently are. The duo came up with the name "Beanstalk" because they thought it sounded cool. I would have to agree with them. 
There you have it, Beanstalk is out now, and trust me when I say that you don't want to miss out. It will truly prove to be a fun enriching experience, with lots of love and simple conversation between some very chill high schoolers. They hope to put podcasts out once a week, but Beans claims "that is only going to happen once I stop getting so much dang homework". Who knows how long he will have to wait, but for now, we anticipate with joy.