CEO Originated at Saint Joe
Growing up in Buchanan, MI, it is interesting to think that Dominick Saratore's parents, Judy and Joseph, decided to send their youngest son to Saint Joseph High School. Despite a far drive from a completely different state, Mr. and Mrs. Saratore decided it was the best place for Dominick to attend.
This choice of education was crucial to Sartore's life as he describes his experience as "one of the best times of my life. The school taught me many things, academically and spiritually, that I would continue to implement and make use of for the rest of my life."
Saratore credits Saint Joe for his many accomplishments, including his becoming CEO of a leading contract manufacturer of ultra-precision components, as well as marrying the love of his life and starting a family with her.
Sartore became a freshman at Saint Joe in 1985. He began his career as a varsity golf athlete, as well as a member of the football and wrestling team. He was a member of Student Council, which allowed him early on to showcase his desire for leadership and change within a community. One of the most important factors of  his education was the emphasis on Catholicism. Learning about the faith was crucial in a better understanding of God and spirituality for Saratore. His love for God is very strong, and he does not know if his relationship with Him would be as beautiful as it is without his Catholic education.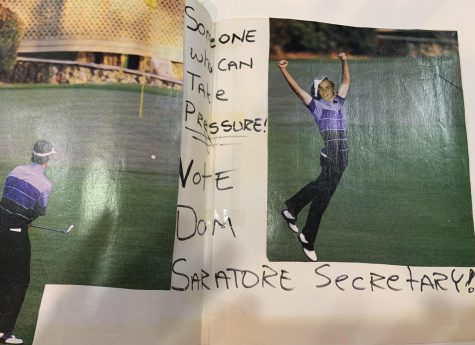 His experience as an impactful player on the golf team every year helped support him competitively outside of the school season. He competed in tournaments all over the country, having opportunities to play matches with famous and well-known golfers such as Phil Mickelson, David Duval, Steve Stricker. His outstanding golf ability presented him with many scholarship opportunities to play Division One golf in college. He ended up deciding to go to University of Wisconsin to continue his golf career.
However, university was not for Dominick. After two years on campus, Dominick dropped out and returned home to ultimately devote his time to C&S Machine, whose founder and president at the time was his father, Joseph. Saratore started working full time in 1992 and has never stopped since then. Joseph and Judy have four other kids, but Dominick was the only one who pursued the family business, allowing the business to continue under Saratore leadership. At the beginning of the career, he implemented a server hardware infrastructure and an ERP- enterprise resource planning software. He was able to use the many leadership and business centered books he had read throughout high school while at Saint Joseph but had never been fully able to integrate this love because of his age.
One year after beginning his career at C&S Machine, Dominick was set up on a blind date with Rachel Sadler, who he would marry seven years later in 2000. Rachel did not grow up Catholic, but her relationship with Dominick opened her up to a second relationship with God, and she ultimately converted soon before their Catholic wedding. The two of them live out the faith together, especially through their four children, Bella, Joe, Luca, and Dominick Jr., who have grown up with a Catholic upbringing and education.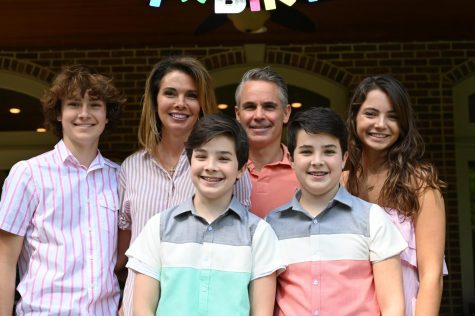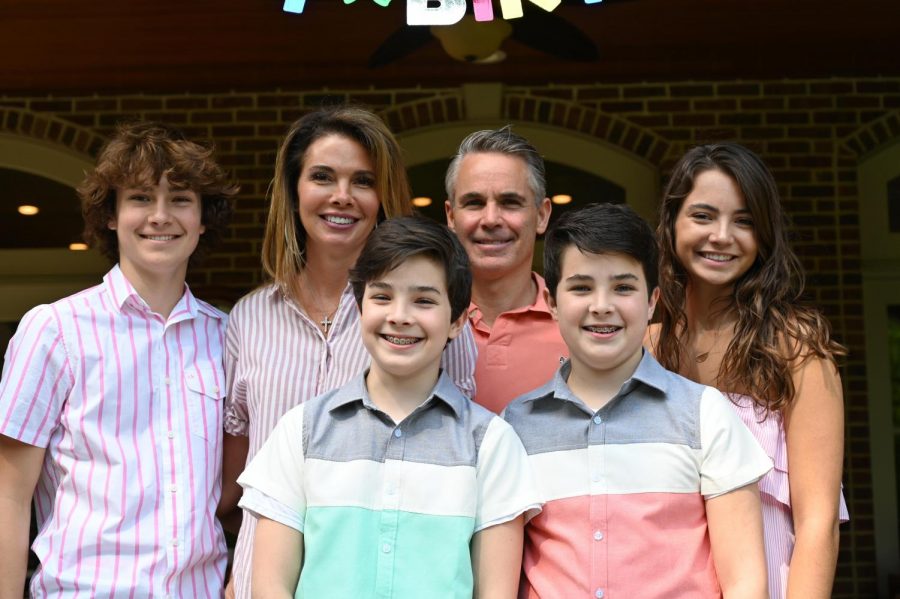 In 2010, Joseph chose Dominick to take up the role of president of C&S. Since then, Dominick has been constantly improving and expanding the business. In 2018, Dominick moved the main location of the manufacturing company to a 120,000 square foot building with 30 acres of land for future expansion located in Midwest Niles, Mi. The new building consists of 30 air filtration units as well as filtration units on any machines that may create any air pollution. The climate-controlled shop floor is an aspect that is incredibly crucial to the type of machines running, such as four (and counting) automated robots, 13 multi-axis Swiss machines, 100+ spindles in-house, in addition to the $2M average annual investment in new machine technology. C&S's recent involvement in creating medical, as well as space exploration parts have created great growth for the company.
In spring of 2020, Dominick announced his new role as CEO and Visionary. Both he and his wife, Rachel, who fills the role of Executive Vice President, are a part of the company's leadership team, where they work together to create an environment with an emphasis on teamwork, quality, and constant growth. Strong leaders are necessary for any strong team.
The company has provided a source of employment for over 100 people today, and this team continues to grow every year. Dominick has been awarded and appreciated as a leader through many different opportunities, including being a featured speaker at Notre Dame's idea week in 2019. C&S has been highlighted in the news many times through articles as well as video features.
Communication skills and relationship building is very important in Dominick's line of work- which he credits as starting at Saint Joe. Two out of four of Dominick's children currently attend the school, a choice that he claims was a no-brainer for the Saratore family.
"To this day, even though I don't live in the state of Indiana, I still stay in contact with many of my friends I went to Saint Joe with. Many parents of my children's' friends I recognize and have memories with from that time, which I think is something you cannot find as an alumni at just any school. People's experiences at Saint Joe makes them want to send their own children there, which I think is an amazing compliment to the school."