Senate Confirms Pete Buttigieg as Transportation Secretary
Peter Paul Montgomery Buttigieg was confirmed as Secretary of Transportation Tuesday afternoon, elevating the former South Bend Mayor to a Cabinet position and placing him in charge of revitalizing American infrastructure.  
Buttigieg, who graduated from Saint Joseph High School as Valedictorian in 2000, was easily confirmed by a vote of 86-13, with prominent GOP Senators supporting his nomination. He made history as the first millenial to ever enter the Cabinet and is the youngest member among Biden's nominees. 
The former Mayor's attention now shifts to leading a Transportation Department of over 55,000 employees while holding a budget of over $87 billion. He enters the position in the midst of multiple crises such as the COVID-19 Pandemic, economic tumult, and climate change, all while working closely with the Biden Administration on the President's $2 Trillion Infrastructure package. 
The former 2020 Presidential contender impressed Senators and viewers across the country in his confirmation hearing that was dubbed a 'masterclass' by many in the media, while officials from all backgrounds praised Buttigieg's performance. 
"You have put on a clinic for how a nominee should… act," said Sen. Jon Tester (D-Mont.) during Buttigieg's hearing. "You haven't avoided the questions. You've been straightforward. And you know what the hell you're talking about."
"That's pretty damn refreshing," Tester added.
Buttigieg was introduced in the hearing by his home state Senator Todd Young (R-IN.), who said he has a "great deal of respect" for the former Mayor, while other GOP Senators like Senate Commerce Committee Chairman Roger Wicker (R-MS.) said he was impressed by Buttigieg's "impressive credentials." 
The hearing gave a taste of what Secretary Buttigieg will do in his new role as he answered Senators' questions and gave remarks on what he views as the moment to foster change in our domestic transportation policy. 
"We have a lot of work to do to improve the infrastructure in this country," Buttigieg said. "A mission that will not only keep more people safe, but will grow our economy as we look to the future. Now is the time, and I believe we have a real chance to deliver for the American people."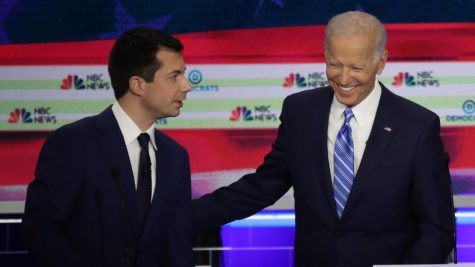 Having served as Mayor of South Bend for eight years, Buttigieg is familiar with the issues facing the Transportation Department and drew on his experience in his hearing. 
"As mayor, I worked with public and private partners to launch a smart streets initiative that brought new life to our urban core and to the historically underserved West side of our city," the former Mayor said. "Revitalizing our downtown, redesigning streets and spurring hundreds of millions in major economic investment." 
As one of the youngest Cabinet members since Alexander Hamilton, the 39-year-old Buttigieg is bringing a unique perspective to a Department that is often overlooked, yet vitally important to our nation's prosperity. As a former 2020 Presidential Contender, he is entering the role of Secretary with a wide base of support across the country and millions of social media followers, easily beating out the numbers of his fellow Cabinet members and providing him a leg up on communicating with the American people. 
"He is very unique in the sense that he brings a whole group of people from all over the country that got to know him when he ran for president," said Ray LaHood, former President Barack Obama's first DOT secretary, in a POLITICO interview. "They believe in him; they believe in his leadership. He starts out with a huge, huge advantage."
Being the effective communicator he is, the former Saint Joe Grad is sure to have a prominent role in media appearances throughout his tenure. This past fall, the Biden campaign utilized Buttigieg's swift and intellectual capabilities as they deployed him to battleground states to campaign on their behalf, as well as having him on Fox News to reach out to disillusioned Republicans. In a break from tradition, and an emblem of his unique capability, he did not stay silent in the days leading up to his confirmation vote. In fact, he hit the airwaves over the past several weeks, going on MSNBC's "Morning Joe," "The Tonight Show with Jimmy Fallon," and "CNN Tonight with Don Lemon" to speak about the Biden-Harris Administration and to discuss his policies for Transportation moving forward. 
But don't expect the former Mayor to stay off TV even after he has settled into his new role. He will most definitely be on news shows promoting Biden's infrastructure package and introducing himself to the American people. In fact, White House Press Secretary Jen Psaki noted on Tuesday that Buttigieg will soon be making an appearance at a White House Daily Press Briefing where he will take reporters' questions as several other Cabinet officials have done recently. 
This marks an incredible moment for us here at Saint Joseph High School as one of our alumnus has entered the Presidential Cabinet and is one of the youngest people to ever do so. Pete Buttigieg is making Saint Joe proud as he enters the world of Washington politics and sets himself up for a bright future in public service. In a tweet posted Tuesday evening, the official account of Saint Joe, @SaintJoeHigh, noted, "With this appointment, Pete becomes the highest ranking civil servant to have graduated from Saint Joe." 
About the Contributor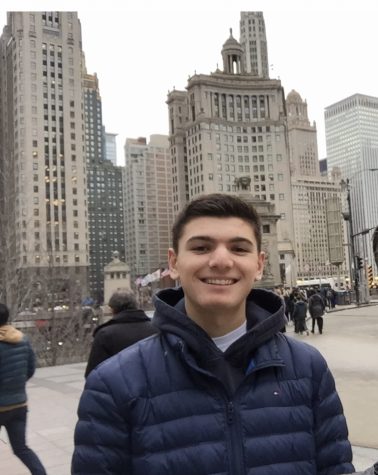 Onur Toper, Staff Writer
My name is Onur Toper and I am a senior at Saint Joseph High School. I am an ICU volunteer, Captain of my school's tennis team, and participate in other...