The "Sirius" Rise of Julia Cunningham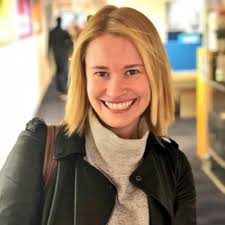 What do Ben Affleck, Patrick Stewart, Hugh Jackman, and Elizabeth Olson all have in common? Besides fame, all of these celebrities have had the pleasure of being interviewed by Saint Joe alumni Julia Cunningham.
Julia Cunningham, a critically acclaimed radio host on Sirius XM,  has built up an impressive repertoire of positions over the years. She has reported on everything from folk music to the current state of Hollywood.
Cunningham is originally from Indiana, where she received her degree in Film and Television from the University of Notre Dame. She looks back fondly at her time at Saint Joe High School, still remembering Mr.Gerencher and Father Bly to this day. Cunningham appreciated how the smaller class sizes really enabled people to get to know each other well and even says that she still talks to her friends from Saint Joseph to this very day.  In a plethora of clubs and extracurriculars at Saint Joe, including lacrosse, soccer, and photography,  Cunningham developed her immense appreciation for media and the art form of film. She started a weekly tradition with her friends where they would watch movies together on Fridays as a sort of "movie club" (she was ecstatic to hear that Saint Joe now has a film club of its own).
Cunningham was not only into watching movies, but also the entire world of the filmmaking industry in general. She loved to read Rolling Stone, Entertainment Weekly, and other magazines. Aware of  her passions, she was unsure how to put them to use in finding a future career until she came across radio during her time at Notre Dame which gave her the opportunity to really search and experiment with different career choices.
Her advice for people during college would be not to box themselves into just their major, but to be willing to branch out into other things that may be of actual interest, or help out going for this major in a variety of ways. She encourages people to be as well rounded as possible because those are the kinds of traits that people hiring are looking for. Even if people feel like they are in a deep hole where they believe that can't get out of the path that they put themselves on, she says that it is never too late to try something new.
"
If you have a creative streak, you should not put that aside to feel like you should go and find a job that you think is going to be a well-figured career, there are ways to bring your passions into careers that will still lead you to success"
— Julia Cunningham
Once she found the radio program at Notre Dame, Cunningham became hooked. After graduating, she became a radio host for a indie rock channel called SiriusXMU. On this channel, she would discuss and play music from popular indie bands, or ones that were rising in fame from Fleet Foxes to Radiohead. She has also covered Bonnaroo, Lollapalooza, and even Coachella. While she no longer is on the indie rock channel, she still is in the role of anchor DJ on the SiriusXM PopRocks channel, which plays rock songs from the 1990's and 2000's.
Years later, she began working on Entertainment Weekly Radio's LA DAILY where she even won a Gracie Award for best host. Cunningham is now the co-host of the Jess Cagle Show, which can be found on SiriusXM Stars. This show discusses everything currently happening in Hollywood and even features interviews with some of the entertainment industry's biggest stars. These interviews have been featured on a plethora of major publications, including: The Hollywood Reporter, Variety, the Today Show, E!, and Vanity Fair. A notable job was being Disney's official red carpet host for the premieres of The Incredibles 2, Moana, and Beauty and the Beast.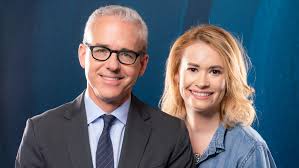 Despite interviewing many celebrities during her time at SiriusXM, she still is starstruck every time she does one. What stops her from completely freezing up is learning to manage being starstruck and to put that excitement and energy into these conversations. One of her favorite aspects of interviewing people is how to her, they come off just like regular people. Although she is at first in awe , by the end, to her it felt like she was just having a regular conversation with a friend.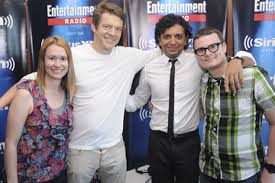 Last year, Cunningham started a podcast called All Spoiler Recap in which airs weekly and delves into low rated and critically paned films in a loving and lighthearted way.
"
Loving what your doing is the most important part about finding a career and the kind of life you want to live"
— Julia Cunningham