Live Performances in South Bend, Spring 2022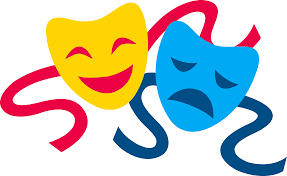 Are you a young theatre-goer who has been looking for more opportunities to expand your tastes and enjoy more live theater, whether it be a play or a symphony? Well, here is a list of upcoming shows being done by local theaters.
Coming up at the Morris Performing Arts Center in downtown South Bend, a wide selection of shows and concerts is coming up. The Simon and Garfunkel Story, a show about the iconic folk-rock duo, is showing on February 4th, 2022. The Simon and Garfunkel Story is a musical done concert-style that follows the journey of Simon and Garfunkel, from their humble beginnings to their split-up, to their wildly successful reunion in the early 80's. This show is sure to entertain any fans of the group, and any lovers of the folk-rock genre.
Also showing at the Morris in February 2022 is the South Bend Symphony Orchestra: Cirque de la Symphonie. On February 12th at 7:30 P.M., the South Bend Symphony Orchestra will put on a Cirque du Soleil-esque show.
Lastly, the Morris is also hosting Broadway's Hairspray and Alice Cooper in concert in March. Visit the Morris Performing Arts Center's website for more information on these events at MorrisCenter.org.
The South Bend Civic Theater is also offering many live performances! Up first is A Little Night Music, a romantic musical written by the late Stephen Sondheim. A Little Night Music will run from March 11th to March 27th. The show is soon followed Disney's Newsies, a story about the leader of an impactful workers' strike at the turn of the 20th century. Newsies will run from March 26th to April 2nd. Visit the South Bend Civic's website for more information about the shows, as well as upcoming auditions and events, at SBCT.org.
Enjoying live performance is a wonderful way to support the arts and broaden horizons. Don't forget to enjoy local performances, Saint Joe!