5 Netflix Recommendations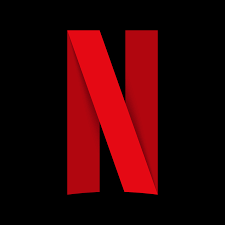 Ever struggled with what to watch on Netlfix? Well, here are five amazing recommendations you should definitely consider watching in your free time!
Number 1 is Reign. Reign is a historical drama focused on the life of Mary, Queen of Scots and her engagement to  Francis, King of France. The show contains many twists and turns showing the darkness of the French Court. Though this isn't historically accurate, it gives you insight into Mary Queen of Scots' life and pressures of royalty.
Number 2 is Lucifer. Lucifer is based on the bible's fallen angel Lucifer, the devil who decides to leave Hell and live on earth. From the Tv Series, you experience a new side of the Devil and insight into his emotions on being the ruler of Hell. Lucifer meets Homicide Detective Chloe Decker and from there learns many lessons about people, emotions, good vs evil and morals. Highly recommend this. It's such a great show!
Number 3 is Never Have I Ever. It's about a 15 year old Indian- American girl  named Devi Vishwakumar who passes away suddenly and due to trauma loses all feelings in her legs for three months. After freshman year gone wrong, she wants to improve her social status while dealing through her trauma, grief, self- identity, and struggles to keep her close relationships.
Number 4 is Family Reunion. Family Reunion is about  retired football, Moz and his family from Seattle to Georgia, where his extended family lives. This show is filled with laughter, pure comedy, life lessons and expresses the true meaning of family.
Lastly, Number 5 is Marlon. Marlon is about a man named Marlon and his ex-wife Ashley and their lives co-parenting their kids together. It shows that not all divorces end up badly and you can still enjoy co-parenting. The show expresses the meaning of fatherhood, friendship and comedy all in one. Check out these shows on Netflix!