Local Artist and Saint Joe Alumna, Raises Money for her Family in Ukraine
Tess Cassady, 2008 Saint Joe graduate, uses her artistic talent to help her relatives in Ukraine.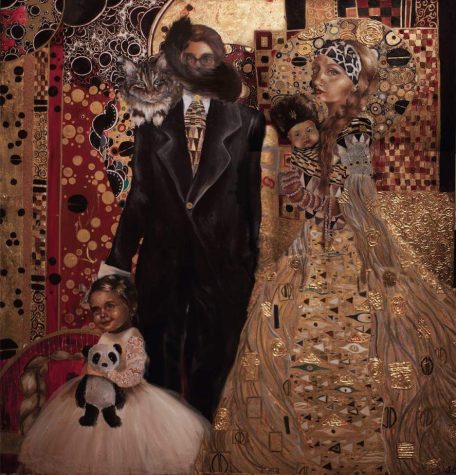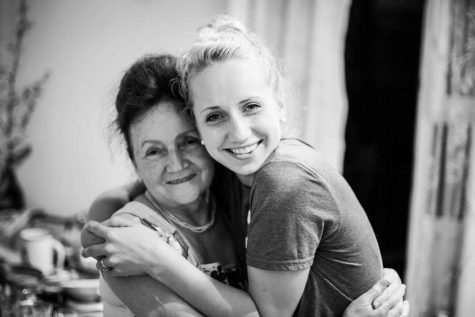 Saint Joe graduate, Tess (Godfrey) Cassady, a proud Ukrainian, Catholic as well as artist, creates art to raise money for her relatives who are currently living in Ukraine. With the war between Russia and Ukraine, it is forcing people to leave their homes and flee the country for their safety. This is where Tess's family in Lviv, Ukraine, a Western city located near the border of Poland, are helping others escape the war. Cassady's maternal grandparents, who were born in Ukraine, but fled the country during World War II, are the root of her Ukrainian ancestry.  Each piece starting at $10 each, she has raised more than $10,000 for her family to use to buy food, medical supply, and whatever is needed, as her family is helping Ukraine citizens flee the country. She creates prints, elegant designs, and collages representing her family in traditional Ukrainian ethnic wear. In her most recent work, she has created prints of Saint Michael the Archangel, who is the patron Saint of Kyiv, the capital of Ukraine, and the name of local parish, Saint Michael's Ukrainian Byzantine Church. Tess credits her time at Saint Joe and growing up around such rich culture for her start with art and experiencing different mediums. Her art teachers during her time at the old Saint Joe were Mr. Kuharic, Mrs. Kapsa, and Mrs. MacWhorter. They helped push her boundaries a bit, encouraging her to do emotional and hard pieces, like a 6 foot painting of Madonna and Child, and a mosaic mixed media about the Holocaust.
"
Art is my life and is very much intertwined with my faith. As is my Ukrainian culture. I grew up making pysanky, Ukrainian Easter eggs , so composition and color was instilled at a young age. Going over to Ukraine with my husband really helped him understand me more. Their hospitality is almost overwhelming…and mainly with food.
— Tess Cassady
During Tess's senior year, she was set on attending the University of Chicago to major in Linguistics, but the University of Michigan called her up asking if she had applied or submitted her portfolio to their Art College. At this point, she hadn't considered art or even had a portfolio ready to submit, but they gave her 24 hours to make up a portfolio. With the help from her art teacher, Mrs. MacWhorter, they went into school on a weekend and got working. Once she got into Michigan's school of Art and Design, she said the rest was history. Cassady has been a full time artist for the last 10 years, and has become a mother and part time teacher at Trinity Green at LawnSchool. She teaches advance painting and drawing. and also works on a lot of commissions for churches, such as murals, altar pieces, and paschal candles! She has been illustrating a children's books on Saints and a created a cover for another. Intertwining her faith and art has created opportunities for Cassady in the South Bend community, such as selling art prints to raise money for her family and refugees in Ukraine. She quotes,"It's been incredibly devastating communicating with my family in Lviv Ukraine. They refuse to leave. They wouldn't want a life elsewhere. Things are getting worse and bombs are getting closer to their homes and we keep in touch every couple of hours to make sure they are safe. And the constantly keep me updated on the people they are helping with the money that I've been able to send over."