Hometown Swimmer Going Far: Sammy Sierra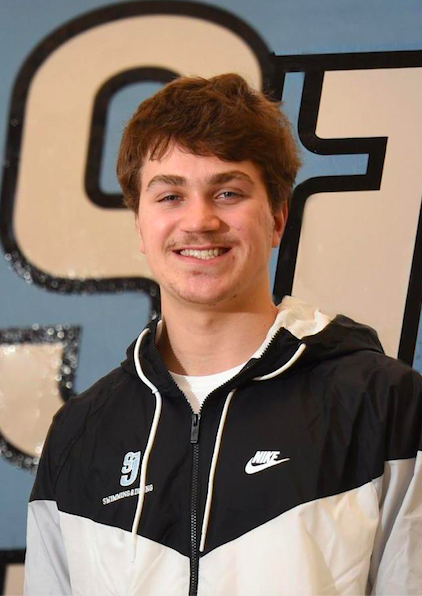 Sammy Sierra started competitively swimming at the age of 8 years old, and since then has fell in love with the sport.
However, it took much time, commitment and practice for Sammy get to where he is now. With a time consuming schedule focusing on his swimming, Sammy talks through a normal week for him. Practice is 6 days a week, Monday through Saturday. After school he races over to the pool to start his 2 hour practice. However, it doesn't stop after the school week is over. Sammy gets up early Saturday morning to continue his training for the week. Though the training is not limited to swimming. Sierra also spends 4 days a week in the weight room; Tuesday, Wednesday, Thursday and Saturday.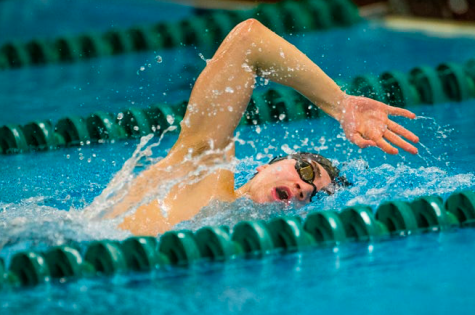 This training doesn't go unrewarded. Sammy Sierra won NIC Co MVP this season and was on the podium for not one, but BOTH of his individual events. Placing 3rd in his 200IM individual medley and 2nd on the 100 butterfly. He goes on to say that this is one of his, "greatest accomplishments".
Sammy has put swimming as a priority in his life, and because of his commitment, his passion, and his success…Notre Dame wanted him to swim on their team. Sammy had his first official visit in September of 2021, and since then has realized that Notre Dame is the place where he wants to be. He committed in October fall of his junior year 2021.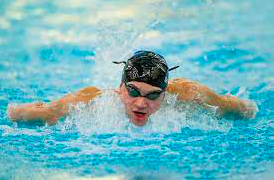 He is more than excited to start off the next step of his career at Notre Dame. Sammy is looking forward to having new team mates and meeting new friends. He wants to be able to fill any role that the team needs him to fill. It hasn't gone unnoticed that this local swimmer has committed to Notre Dame. Saint Joseph High School has been incredibly proud of their senior. As well as the South Bend Tribune, whom has done multiple articles and interviews over Sammys success.
Sammy Sierra gives credit to the people that helped him get to where he is today. He gives thanks to his coaches who set the bar high for him, because they knew he would be able to surpass it. He also is thankful for his parents, and the endless amount of support that they have given him with swimming since he was 8 years old. Though Sammy is also incredibly thankful for his team mates. Teammates that he has trained with for the past 4 years and have cheered him on along the way. All these people has helped with his swimming journey, and will continue to be there for him throughout his College Career.
"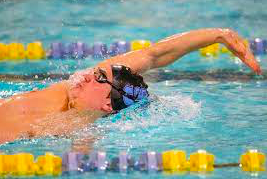 "It's definitely exciting, I'm looking forward to going to Notre Dame"
— Sammy Sierra
Saint Joseph Swimming will always have a place in his heart. Sammy will never forget the friends that turned into family at Saint Joe. His favorite memory was his High School State trip, a trip full of excitement and team bonding.  The experiences, friendships, and memories will never be forgotten!