South Bend's Summerfly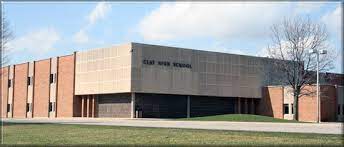 Every year, Clay High School puts on South Bend's Summerfly production. Summerfly is a production that offers youth from all surrounding areas a chance to audition for and perform in a show over the summer. What makes Summerfly truly unique is that it provides ninth, tenth, eleventh, and twelfth graders one Fine Arts high school credit which becomes part of their high school transcript. This credit is given when all production requirements are met.
Summerfly has a history of entertaining and high-quality shows. In the past, they have produced shows such as We Will Rock You in 2018 and Hairspray in 2019. After a shutdown caused by Covid, Summerfly came back with a bang after Covid with their 2021 production of The 25th Annual Putnam County Spelling Bee. Each show offers numerous roles to kids in the community and surrounding areas who are serious about their art.
This year, Summerfly's production is The Drowsy Chaperone, a comedic spoof of old-fashioned musicals and the classic tropes they're rife with. A surprisingly touching story about escapism, loneliness, and the importance of art and fiction. Auditions for The Drowsy Chaperone are being held this Wednesday and Thursday, May fourth and fifth, from four to seven P.M., with callbacks by invitation only on Saturday, the seventh. The audition consists of singing and dancing. Come either ready to learn a song or with a prepared song from the show. Come dressed to dance. For more information, contact Mr. Reynolds.
The Drowsy Chaperone runs June 23-25, at seven P.M. in Clay High School's auditorium.