Why Everyone Should Watch Studio Ghibli's Films
Plus, the studio's top five films, ranked.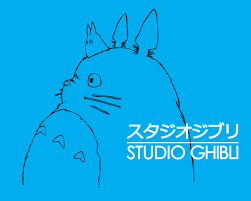 When asked one's favorite animated movie, the average Saint Joe student will likely say one of the classics from Disney, Pixar, or DreamWorks. These opinions are certainly valid–these companies have consistently put out some true classics over the years. However, if you truly want to experience the absolute peak of what an animated film can be, you're going to have to look across the Pacific. Japan's world renowned Studio Ghibli has been producing films for over 35 years, and aside from an infrequent clunker, nearly every single one of their movies is a genuine masterpiece that (in the humble opinion of this writer) puts to shame anything Disney has to offer.
What sets the films apart, beside the work of directors Hayao Miyazaki and Isao Takahata, is the mix of wonderful childhood whimsy combined with deep emotional rollercoasters and messages on what it truly means to be human. But with such an illustrious catalog, where does one start? Look no further. Here is my attempt to rank, or at least start an argument over, some of Studio Ghibli's best works.
Before we get started, this list was truly impossible to make, as I had to make some very tough decisions of what movies could be included (sorry, Howl's Moving Castle fans). Some truly great films were left off the list, and you absolutely should take a look at them as well. All of Studio Ghibli's films, with the exception of Grave of the Fireflies are streaming on HBO Max as of publication, and can be rented or bought on Apple TV or Amazon Prime Video. 
My Neighbor Totoro

Wikipedia.com
I wanted to put Porco Rosso here. I really did. But My Neighbor Totoro is perhaps the most iconic Studio Ghibli film, and it deserves it. It's a beautiful excursion into the minds of children and that oh-so-happy world of pure imagination. The movie has some heart-wrenching moments too–but the lovable creatures that make up the movie's world give it a truly happy vibe for anyone to watch. It's a fantastic introduction to the world of Studio Ghibli, and a great comfort watch any day. 
Spirited Away

BBC
Spirited Away tells a beautiful story of friendship, bravery, and compassion when a young girl Chihiro gets transported with her family to a world of spirits and magic. When her parents get transformed into pigs, Chihiro has to make her own way in this world, literally getting a job at the nearby bath house. As a viewer it is a pleasure to watch her journey as she grows and develops some unlikely friendships. This is the perfect starting point for anyone who wants to get introduced to the magical world of Studio Ghibli and their films. (special thanks to Kathleen Goodwine, who guest wrote this!)
Whisper of the Heart

IMDb
Out of all of the movies listed here, Whisper of the Heart is one of the lesser known ones. To put it simply, it shouldn't be. The story of a young teenage girl struggling to define herself amongst the pressures of education, the future, and her own hyper fixations on a writing project, Whisper of the Heart is an absolute must-watch for anyone who feels overwhelmed by their workload or just the world at large (yes, I'm talking about seniors). Plus, it has a wonderful romance plot that hits just the right balance of mixing love with genuinely making each character individually better. By the end of this movie, you'll be touched. I guarantee it. Also, this movie is where the famous Lo-fi girl originated from.
Kiki's Delivery Service

Wikipedia.com
A movie about a young witch and a talking cat going into the world might not sound like one that conveys deep life advice. Yet this is Studio Ghibli, and all their films make the viewer expect the unexpected. Kiki's Delivery Service is simply a fantastic tale of the young witch Kiki dealing with all the newfound pressures of being saddled with newfound responsibility–from meeting and trusting new people, burnout, all the way to something truly similar to depression. At times she truly wants to give up. But the lessons Kiki learns along the way are something that absolutely apply to us all, especially as we move through high school. It's a near-perfect movie that combines these lessons with the same type of childhood whimsy of Totoro, and does it all with truly wonderful visuals throughout. I highly recommend this movie to anyone. 
1.Princess Mononoke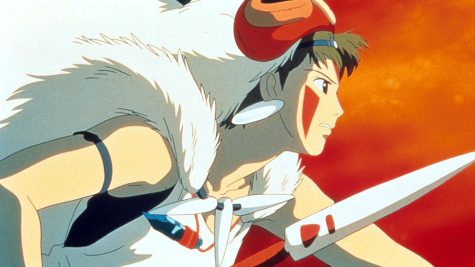 Princess Mononoke might be the polar opposite of films like Kiki's Delivery Service and  My Neighbor Totoro. And it is a masterpiece. From start to finish, Princess Mononoke challenges the limits of what can be done and what can be told in an animated film. With its relatively unusual PG-13 rating, the film eloquently captures human nature's battles with the environment and our need to truly live in balance with God's creation. There are no real villains in the story, only morally gray people doing their best to achieve their goals–in other words, real humans. Everything about this movie is breathtaking, from the visuals, the soundtrack, the character arcs and emotions, all the way to the gut wrenching fight scenes. Every scene feels not just like entertainment–there is something deeper here. It is truly, undoubtedly art, and it sums up the mission of Studio Ghibli as a whole: to tell stories on human nature at its best and worst. 
There is a lot more that I still haven't mentioned about Studio Ghibli's works. Countless other classics abound in their registry, like Nausicaä of the Valley of the Wind, Howl's Moving Castle, Porco Rosso, and From Up on Poppy Hill. There's also the truly magnificent soundtracks, many of which come from composer Joe Hisaishi, that add to the films' wonder and also make great background music for studying. Plus, many of Ghibli's films have truly impeccable strong female protagonists that dwarf their Disney counterparts. Essentially, there truly is something for everyone in the works of Studio Ghibli. Again, I highly recommend any of their films, for all people. Very few movies can hit everyone, but I believe the vast majority of the studio's works can do just that.