Senior Spotlight on Lauren Harrington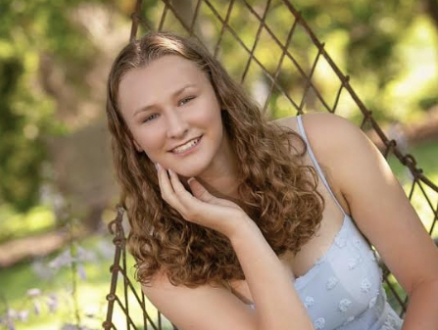 Lauren "Larry" Harrington is an exceptional student athlete, receiving recognition for her accomplishments in and out of the classroom. As a member of National Honor Society, Student Ambassadors, and a having collection of three classroom awards in separate subjects, Harrington excels in her schooling. Yet she is more well known as a four year member of the Girls' Varsity Soccer Team, she has proven her value and character to the team.
As a senior captain of the Girl's Varsity Soccer Team, Harrington has been a starting forward since her junior season. In the 2021 season alone, she made All NIC 2nd Team, All District 1st Team, and received an All State Honorable Mention. Having scored 20+ goals throughout the ongoing season, Harrington has proved herself to be a crucial factor of the team's success.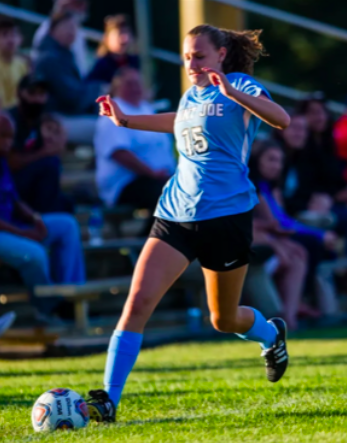 Yet Harrington's athletic participation extends past soccer. As a three year member of the Varsity Girls' Basketball Team, her hard work and dedication helped her earn a well deserved spot. Her favorite thing about the basketball season is by far the team, and the friendships she has been able to form.
No matter what sport she is playing, however, her teammates and coaches more fondly know her has "Larry." Originating from her freshman year basketball season, the nickname "Larry" has been with Harrington throughout almost all four years of high school. The name has spread into her school life, and is part of her identity to her friends and teammates.
After high school, Harrington plans to go to college to pursue a career in Physical Therapy. Although she will miss the camaraderie she feels at St. Joe, Harrington's future is looking bright, thanks to her hard work, ambition, and likable character.