Fall Activities in Michiana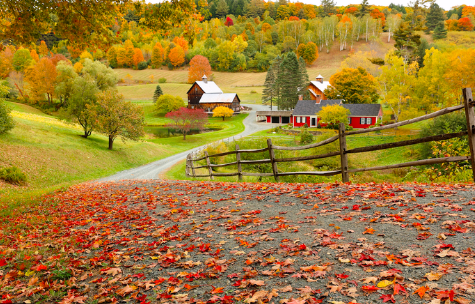 As temperatures drop and fall really begins to set in, it can be hard to resist staying in the warmth of your house, lounging around cozily in the autumn weather. Yet the Michiana area has lots to offer when it comes to finding fall activities. Even to the biggest homebody, these outings make venturing out well worth it!
A-mazing Acres
There is no place that captures all you could possibly want in fall all in one place quite like A-mazing Acres. From a pumpkin patch to a corn maze, there is something for everyone to enjoy here. Having taken my younger brothers here to let out some energy, they were entertained for the full two hours we went, whether that meant they rode bikes around a track, went down slides, or bounced on trampolines. In addition to a number of activities, f
all snacks are also served at A-mazing Acres (I have never had such a delicious donut in my life!).
Setting aside a few hours to make the short drive to A-mazing Acres this fall is an absolute must, with the perfect amount of fun and relaxation. A-mazing Acres is located at 18430 US-12, Edwardsburg, MI 49112.
Niles Scream Park
This Halloween activity is one that thrill seekers especially will enjoy. I myself have made going every October an annual tradition, as the adrenaline and excitement not only fits in perfectly with the weeks leading up to 10/31, but it can be a unique group activity to spice things up. With six different attractions and even escape rooms, you would never be able to guess that this haunted house is run mainly by volunteers. For those who are looking for a thrilling change of pace this fall, Niles Scream Park is the perfect way to do so.
While it may be a bit of a drive, you can find this well worth it attraction at 855 Mayflower Rd. Niles, MI 49120.
Madison Road Artisan Market
Relative to A-mazing Acres and Niles Scream Park, this fall activity is much more underground, and is a slower paced yet still engaging and fun way to spend an autumn day. I recommend choosing a day where the weather is enjoyable, as Madison Road Market is essentially an outdoor mall for small businesses. Boutiques and small start up shops from local farmers or artisans all set up small tents to sell their own handmadeproducts. You can most commonly find jewelry, candles, accessories, and naturally made decor, yet there is a quite broad range of what one can buy here.
If you have a bit of extra money to spend and are looking to spend an afternoon outside and in a low-key environment, drive on over to 16948 Madison Rd, South Bend, IN 46614 to visit this unique fall attraction.
No matter what you decide to do this fall, it is important to try to appreciate the changing season, and recognize that although the temperatures may be dropping, being grateful for nature is a valuable experience. A particularly special fall activity that we can all participate in is simply going for a walk outside. Whether it is around the block orout in nature such as at St. Patrick's County Park, Potato Creek, or Rum Village, having an opportunity to take in the beauty of the leaves and the cooler weather is more important than you may think.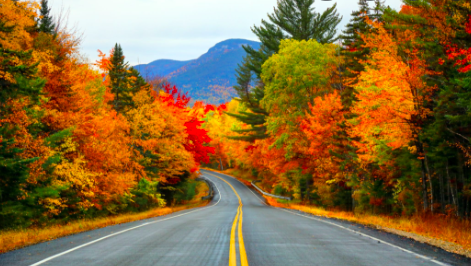 Have a safe and happy Fall!