She Hulk: Attorney at Law
Smashing Expectations both Good and Bad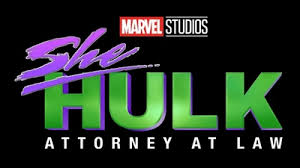 Another Marvel project has been added to the Disney+ archive, and it's being met with mixed reviews.
The final episode of "She Hulk: Attorney at Law" became available to stream on October 13, and fans cannot decide how to feel about it. The show follows Jennifer Walters (played by Titania Maslany) who is the cousin of scientist and Incredible Hulk Bruce Banner, as she learns to find balance between her work life as an attorney and her new Hulk form. Jen's story takes a much more comedic approach than fans are used to, employing the use of 4th-wall breaks which have only ever been seen in Deadpool's big screen appearances.
While the show did have some redeeming qualities, some parts of the series fell short. For starters, the CGI quality was sub-par at best. It was not terrible, but clearly the visual effects personal were either overworked or being paid too little. The comedic elements of the series delivered, but often at inappropriate times. Most of Jen's 4th-wall breaks felt forced and interrupted the flow of conversation at times when it really should not have been interrupted.
That being said, the show did have some saving graces, especially in terms of cameos. Numerous stars from other Marvel projects made appearances, including Wong (played by Benedict Wong), Daredevil (played by Charlie Cox), Bruce Banner (played by Mark Ruffalo) and even rapper Megan Thee Stallion. And despite the awkward comedic moments, Titania Maslany's acting performance as Jen Walters was stellar.
Overall, She-Hulk: Attorney at Law is a 6/10. It has good, and it has bad. Despite the downsides, the show is definitely worth a watch.