Winners of The Midterm Elections
Democrats largely perform better than expected nationwide, House and Senate still undetermined at time of writing
It's the most wonderful time of year–no, not Christmas. Election Season! Just me? Ok. Regardless, Election Day has come and gone, and while as of this writing, we still do not know the ultimate fate of the United States Senate or the House of Representatives, there are some key takeaways that we can gather from the results. So let's channel our inner John King and Steve Kornacki, and take a look at some of the biggest winners of the initial 2022 election results.
The Democratic Party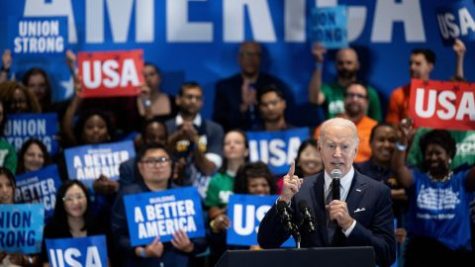 Going into Election Night, many polls were projecting the Democratic party as having incredibly slim chances of winning the Senate or the House. President Biden's approval rating was quite low, and the White House was said to be privately bracing for a red wave. At the time of writing, it seems these fears were unfounded. Democrats have stayed competitive in virtually all the swing races, and Democratic-held seats that some hypothesized could be in danger ended up remaining in Democrat hands, such as Rhode Island's second district, and the Oregon and New York governors' races. In an absolute worst case scenario, they would lose the House by a slim margin, and lose the Senate by one seat. This worst-case scenario would have been considered a win for the party throughout most of the leadup to this cycle. In a best case scenario? The Democrats could win the House back again, and actually expand on their lead in the Senate–something that would have been pretty crazy to predict ahead of Tuesday.
Ron DeSantis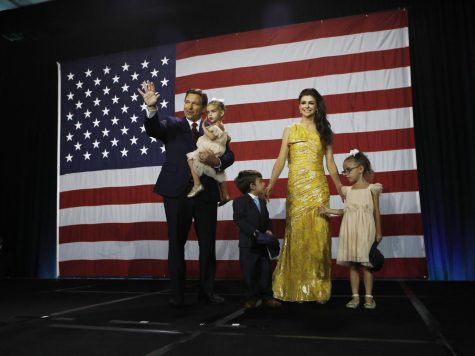 Largely ever since 2020's election ended in his defeat, former President Donald Trump has been considered the frontrunner for the 2024 Republican nomination. Even as Florida Governor Ron DeSantis worked his way into headlines through controversial bills and actions, Trump has retained a somewhat strong hold on the GOP. It's early, but everything may have changed tonight. DeSantis was expected to win reelection by a comfortable margin, but no-one could have expected the near-20 point landslide he would win by. Florida has been a high-profile swing state for most of the 21st century, but all that seems to be over now. Plus, DeSantis did it with a big coalition of moderates, MAGA Republicans, and Latino voters–culminating in a monumental victory in Miami-Dade County, the largest county in Florida and home to the state's largest city. While Florida might be a lot different than the rest of the country, it is not hard to envision DeSantis trying to seize on this momentum with a 2024 bid, especially considering that his victory was one of the only places where the predicted "red wave" actually showed. Buckle up–the Trump-DeSantis showdown is about to begin.
Michigan Democrats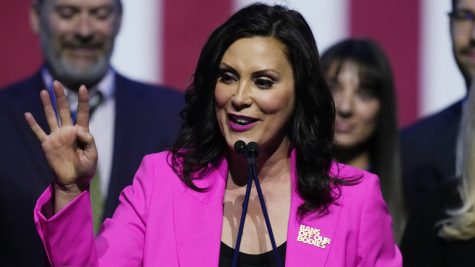 Six years ago, Michigan Democrats were shocked and beaten badly by a surprising victory by Donald Trump in the presidential election. They had lost the state House, state Senate, and the governor's office. Like much of the Midwest, it was a state many viewed as taking a large rightward shift. Flash forward to today, and these days seem long gone. Michigan Democrats were able to celebrate a big victory from incumbent governor Gretchen Whitmer and the rest of their statewide ticket, as well as picking up several crucial U.S House races. Abortion rights were enshrined into the state constitution, meaning that the controversial procedure will remain legal in Michigan for the foreseeable future. And finally, the Democrats won majorities in both chambers of the state legislature–meaning that for the first time since 1982, they will control all branches of government in the state. Needless to say, they're among the big winners of Election Day. 
Generation Z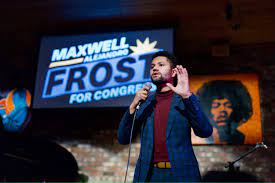 Leading up to election day, bold articles warning of a red wave blared headlines like "Democrats Should Be Worried About the Youth Vote", and the general idea was that youth voters were far too unreliable to deliver the Democratic Party any real victories. It's clear to see now that this wasn't the case. As long lines abounded at universities and colleges across the country, Generation Z voters showed up for the issues they were passionate about–and as the most liberal-leaning generation, they delivered key votes for Democratic candidates nationwide. Additionally, the first ever Generation Z member of Congress will be sworn in this January, with 25-year old activist Maxwell Alejandro Frost's victory in Florida (one of the lone Democrat bright spots in that state). Evidently, voting does mean something–so if you'll be turning 18 before November 5, 2024, absolutely get ready to vote, whether you are a Democrat or a Republican or independent. 
The next two years (or really one year, until the Iowa primaries begin) will certainly see their fair share of political drama. Or, for that matter, the next month, as a close Senate race in Georgia will lead to a December 6th runoff, where voters will essentially vote once more on who they want to serve as a U.S Senator. As always, stay tuned into the news and the Saint Joseph Square for more information–and if you are a fan of these results, or not a fan, take action! Make your voice heard in the political process through voting, volunteering, and general civic engagement. It's never too early to start.