The 12 Days of CRS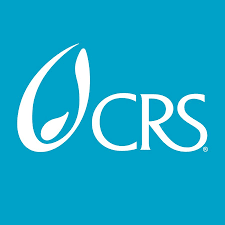 Here in our local Saint Joe community, the 12 Days of CRS is currently happening. CRS stands for Catholic Relief Services, which is an organization devoted to global humanitarian aid. At the beginning of last school year, Mrs. Abby Fink (who teaches multiple theology courses at Saint Joe) decided to start a CRS club within the student body of Saint Joe. The CRS club is in charge of Rice Bowls, advocating for those who need help throughout the world, praying for those in need, and completing monthly action items given to them by the official Catholic Relief Services organization. The club works to localize the efforts of CRS on a smaller scale within the Saint Joe community, and to spread awareness for people in crisis situations who need aid and prayers.
The 12 Days of CRS is the clubs way of utilizing the Christmas season to spread joy and simultaneously advocate for the causes that Catholic Relief Services is currently supporting. The 12 days (from December 1-16, factoring in weekends) will also end with fundraising for CRS. Concluding with the annual "Pie Day" tradition that began last year in 2o21, students will spend the days of December 12-16 donating money in their lunch periods to try and vote for their favorite (or least favorite) teacher to get a pie in the face. On the Friday afternoon of December 16th, the 12 Days will end with the teachers who had the most money voted for them getting pies launched to their faces. It's the perfect event to get students excited about the good causes and goals that CRS upholds and supports.
CRS is always looking for new members who are passionate about helping those who are in need or suffering in the world, so consider joining if you love service and advocating for those who may be oppressed or set back in some way.