Hetvi Patel is a force to be reckoned with both inside and outside of the classroom. Here at Saint Joe, she is an AP student and community leader. Her optimism, humor, and kindness are all prevalent in her work around the school and with our student body.
Patel has earned awards and internships in STEM and art programs in addition to spending her time doing community volunteering and school activities. Last year, she won a Gold Key in the Scholastic Art Awards. Most recently, she earned a place in Notre Dame's highly competitive physics internship, Quarknet. She spent the summer working for this internship, researching harmful chemicals in chocolate and pesticides.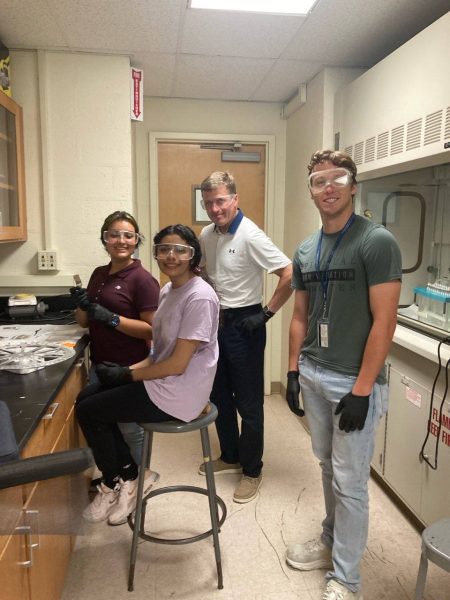 When not busy with service, Patel also likes to travel, read, watch movies, and spend time with her family. Her favorite place to travel to is India, and her favorite movie is Three Idiots. She highly recommends the film.
Patel says that the most important part of her life is her family. She has a younger sister who is a sophomore at Saint Joe. Patel's family motivates her to be successful. She says that because she wants to support them, she is determined to achieve her future goals.
After high school, Patel intends to become an anesthesiologist. Her advice to students who want to be academic weapons like herself is to get enough sleep. She reminds students that rest is important to stay healthy physically and mentally, and real academic success comes when you are well-rested.
  Some fun facts about Hetvi that she'd like to share are: Her favorite fruit is guava and her favorite movie character is Bibble from Barbie: Fairytopia.