Artist Spotlight: Maggie Mark
Quiet in the classroom, but she speaks volumes with her artwork. Maggie Mark, a senior in AP Art, draws her inspiration from "cartoons or animated films" that she watched growing up.
She says that she "[admires] how transformative art like that can be, translating difficult topics or issues in a way that is entertaining for a range of ages." Maggie is also inspired by her own observations of the world around her. She uses many different mediums to create her art, however her favorite medium to work with at the moment are alcohol markers and micron pens.
In the AP Art class, students are required to produce a portfolio of their artwork that answer a guiding question called a "Sustained Investigation." Maggie's sustained investigation is "As you grow up to ultimately become an adult, are you obliged to grow out of who you were as a kid altogether, or are there some aspects of being a kid that stay with you? Is there an order to our process of aging?"
In the process of making pieces that pertain to her SI, Maggie is proud of her improvement in drawing from life and sketches she makes outside of school. Aside from her progress this year, pieces that she is proud of include a charcoal drawing she made of her grandpa in sophomore year and a watercolor painting of her grandparents' house in her junior year.
When asked for any art tips, Maggie said," It can be tricky, and I fall into this habit far too often myself, but it's not good to constantly compare yourself to other artists constantly and judge the value of your works based on theirs. Developing a style with confidence takes time and plenty of practice, so be patient with yourself and don't be afraid to revise and edit."
About the Contributors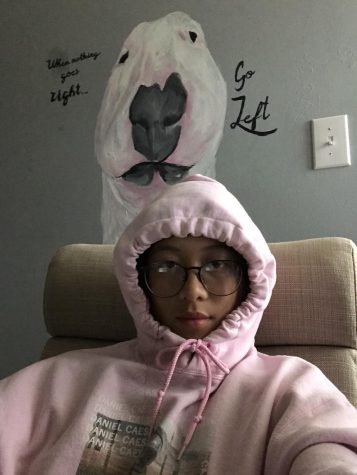 Tea Lazareto, Video Editor
I am a senior this year and I edit videos. Aside from making and editing videos, I play tennis and make art.

If I were to put my feelings about senior...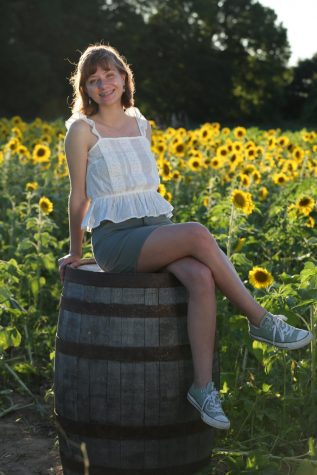 Maggie Mark, Staff Writer
Hi! My name is Maggie and I'm currently a senior at St. Joe High. In my four years at the school, I've played girls' lacrosse and participated in as many...