Boy's Swimming Season Recap
The Boys Swim team had a successful season this year highlighted by seniors John Bossler and Gage Hannewyk and junior Sammy Sierra.  The team faced many challenges throughout the season, the biggest being the fact that they did not have a home pool.  Both the boys and girls teams practiced at South Bend Washington High School twice a week and swam with Irish Aquatics in Elkhart four times a week.  The teams were unable to host any meets, but were able to hold a senior night celebration at Washington.  Every student athlete fought through the adversity to come out on top.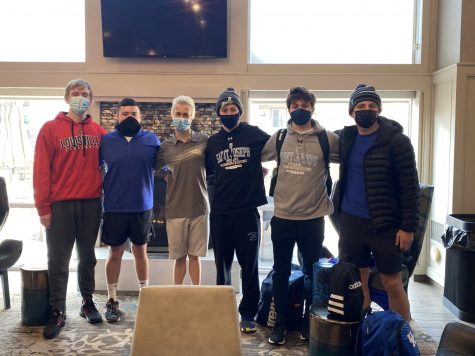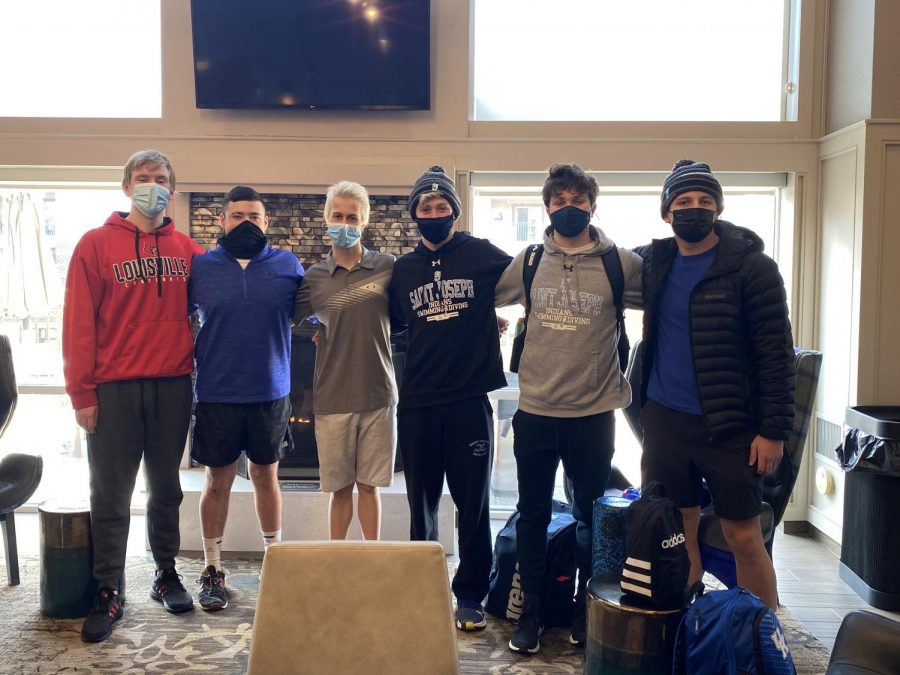 Gage Hannewyk broke the 50 freestyle school record at New Prairie, the first meet of the season, and reset it 3 more times throughout the season.  Sammy Sierra, Gage Hannewyk, and John Bossler all set pool records throughout the season all over the Michiana region. 
John Bossler and Sammy Sierra both set NIC Conference records and both were double conference champions (John: 200 yard freestyle, 500 yard freestyle.  Sammy: 200 yard individual medley, 100 yard butterfly).  John, Sammy, and Gage were all double city champions, setting meet records along the way.  The three were also all sectional champions and John won both of his events.  All three of them qualified for the IHSAA State Championships at the IU Natatorium in Indianapolis. 
Sammy finished 12th in the 200 yard individual medley and 12th in the 100 yard butterfly at state.  Gage finished 9th in the 50 yard freestyle and 12th in the 100 yard freestyle.  John finished 9th in the 200 yard freestyle and 4th in the 500 yard freestyle, his second top 8 finish at the state championships.  The team also qualified two relays for state, the 200 yard medley relay (John Bossler, Jack Tobolski / Peter Pieniazkiewicz, Sammy Sierra, and Gage Hannewyk) and the 400 yard freestyle relay (Sammy Sierra, John Bossler, Jack Murray, and Gage Hannewyk). Thomas Helm, Jack Helm, Jack Tobolski, Jack Murray, Devin Ramesh, Peter Pieniazkiewicz, and Luke Reynolds helped carry the team to a 2nd place finish at the South Bend City meet, 5th place finish at NIC, 4th place finish at Sectionals and 14th place finish at state.