Boys Tennis is a Coin Toss between Westfield and Saint Joe
After a long day of competitive top flight tennis, it all came down to chance – or should we say to Coach Chance.
On August 22nd, our boys varsity tennis team hosted their annual Saint Joseph Invite tournament on home court at Leeper Park. Bishop Dwenger, Westfield, and Chesterton High School all participated in the boys' tournament, each bringing four of their top singles and doubles players. Players could win individually in their flight and teams could win the overall tournament based on the points they acquired. Each team scored a point for every match their players had won. The winners brought home the trophy and the Saint Joseph Invite Champions title. Great performances by all of our varsity players, especially Daniel Pries, Colin Blumentrit, Liam Kempf, and Jonathan Zmyslo for finishing first in their flights. Also special recognition to Kyle Fernandez, Onur Toper and Ben Amat for finishing second in their flights.  
After many long matches and leg cramps (Dwenger and Chesterton second singles), the boys were able to tie for first place with Westfield. However, there was only one trophy for the first place winners, so the determining factor for the winning trophy was a coin toss. The fate of the Saint Joseph Invite first place team trophy was in the hands of the assistant coach, Chance Smith. When asked about his experience with the coin toss situation, Coach Chance said "Before the coin toss I was obviously nervous. I didn't want to flip it because I know how unlucky I am when it comes to 50/50 games." To make the coin toss fair, Coach Bender allowed the Westfield team to call heads or tails. They chose tails and won the trophy. Although St.Joseph settled with the runner up trophy, the team was proud of their performances and overall results. In the words of Coach Chance "It was a great day of tennis no matter how the coin flip went."
About the Writer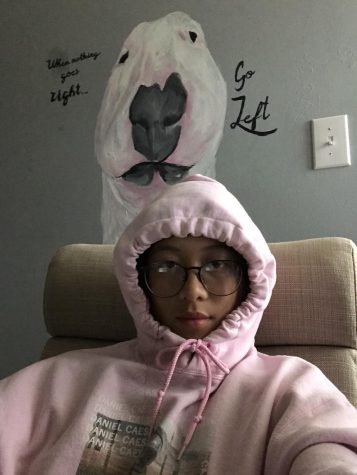 Tea Lazareto, Video Editor
I am a senior this year and I edit videos. Aside from making and editing videos, I play tennis and make art.

If I were to put my feelings about senior...